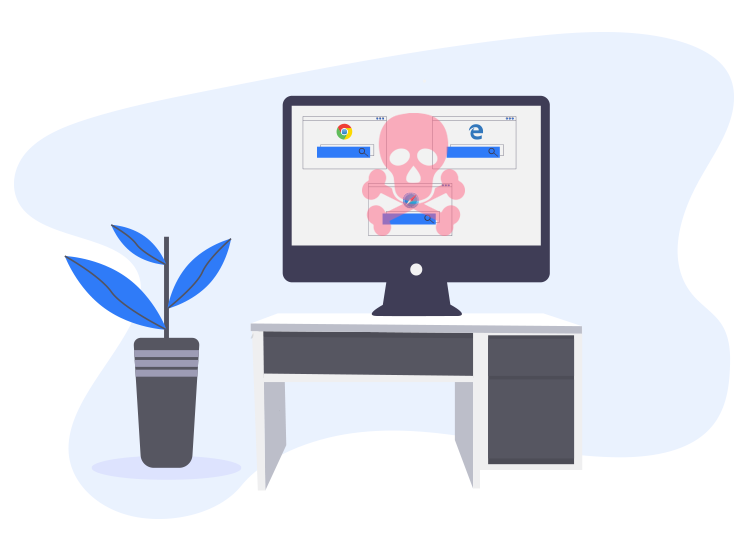 Binkiland browser hijacker belongs to the family of browser hijackers and is highly destructive in nature. This notorious piece of malware can result in unwanted changes in your web browser. It can install suspicious bookmarks, hijack your web browser and also create unidentified desktop shortcuts. In addition to this it can degrade the overall performance of your computer system, and also slow down the internet and browsing speed. 
This lethal malware uses varied techniques to carry out different types of attacks, however the underlying aim is very similar. All the versions aim at collecting users data and sending it back to Binkiland website. 
Working Methodology
Hackers use the Binkiland browser hijacker to accomplish various tasks. They use it to hijack the home page, web browser, and change the default Internet Explorer settings. In addition to this it also exploits system vulnerabilities and security flaws to infect devices using malicious software. It can replace your web browser all together with the Binkiland page and has the capacity to infect various browsers including Internet Explorer, Google Chrome and Mozilla Firefox. 
Apart from this it can also fill your homepage with ads leading to random third party websites and pay-per-click search engines. 
Binkiland: Source of Infection
Some of the common and most popular tactics through which Binkiland gets inside the targeted system:
It uses an adult website to drop malicious codes on your device. Tracks your digital footsteps.
It also often presents itself as a legitimate antivirus program and redirects you to compromised web pages specifically Binkiland .com.
Masquerades itself as a legal website and redirects you to suspicious third-party websites.
What Makes Binkiland Highly Dangerous? 
Use of rapid metamorphosis makes it extremely difficult to detect and remove the Binkiland browser hijacker. The malicious malware exploits various techniques to avoid detection and has the ability to attack systems bundled with other software. 
It can re-infect your device in the form of potentially unwanted programs which makes it highly dangerous in nature. 
Prevention Tips | Avoid Binkiland From Infecting Your PC
Here are a few simple tips to help you prevent being a victim of Binkiland.
Avoid visiting suspicious and unknown websites specially adult sites, free gaming and gambling sites along with file sharing and torrent sites. Such web pages are usually contaminated by malware and other PC viruses.
Be very careful while downloading new applications and programs. Browser hijacker malware can infiltrate your device in packaged form. 
Also use a multi-layer and powerful antivirus software to protect your computer from digital threats. These programs provide real-time protection from all known and unknown malware keeping your system safe and secure.