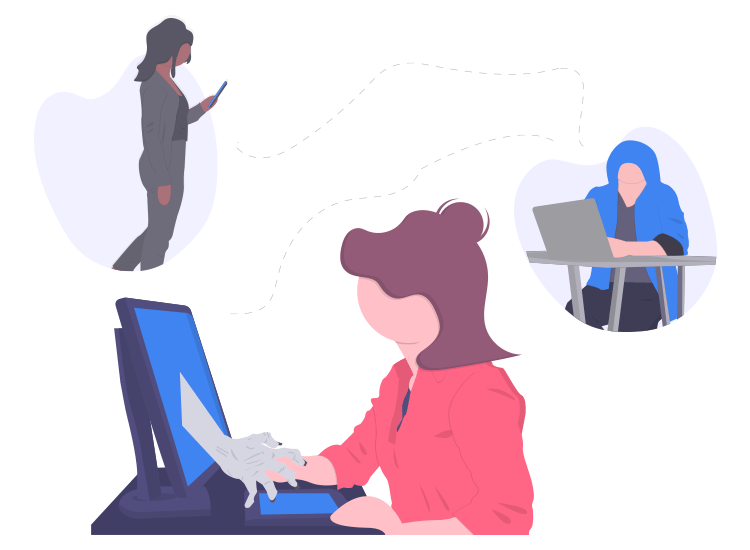 Over the last few decades, dangerous cyber-attacks have gained a lot of attention and have become a major area of concern for this technology-driven era. The underlying aim of a cyber attack can range between data theft to ransom attack, impersonation, cyber espionage, banking data unauthorized use, system failure, and power cuts.
As per the recent facts and figures published by Kaspersky lab around 758 attacks took place in 2016, and the expected loss over the years is estimated to reach $5 trillion in 2020. In this blog, we will discuss the five most dangerous and notorious cyber-attacks that gained everyone's attention. 
Top 5 dangerous cyber attacks in history
The Internet landscape provides a ready platform to cyber-criminals; here are some of the most notoriously memorable digital attacks of the past few decades.
Crowned as the costliest cyberattacks in history, NotPetya caused an estimated loss of around $10 billion. The attacks deployed a ransomware decryptor that encrypted everything on the internet spectrum that came in its path. 

Its target was confined to large businesses, MeDoc being one of its initial victims. cybercriminals used this financial software to send disguised update messages to its users which were then distributed across the entire network.
Wanna Cry is known to infect millions of users with ransomware. It used the exploits developed by the Equation Group hacking team which was used to infect the local network.

The attack was executed for 4 days and was spread in 150 countries infecting around 200,000 computer systems including hospitals, factories, and medical equipment. Because of its far-reaching effects, Wanna Cry is known as the real epidemic of the digital world.
Stuxnet falls in the category of Zero-day attacks which targeted the centrifuges of Natanz uranium enrichment site located in Iran. The attack took place in 2010 and had slowed down the entire production line for several years. It is expected to be one of the first cyber weapon attacks against the industrial systems of a country. 
With Petro Rabigh Saudi Arabian Petroleum giant its major target, Triton first hit the ground in 2017. It was designed to control the Triconex Safety Instrumented System and could have resulted in marine pollution, several death dues to an explosion, and an uncontrollable spike in petrol rates. 
Alteryx exploited sensitive data of 123 million households which were left unattended by a marketing company. The user data included sensitive information like home address, personal interests, income, financial histories, contact details, mortgage ownership, and much more. 
These were some of the most dangerous cyber attacks that we have seen in the last few attacks. 
Employing the right set of security tools and measures is one thing that can save millions of home users and organizations from digital exploits. In addition to this proper online etiquettes and vigilance should be followed to safeguard ourselves against cyber attacks.