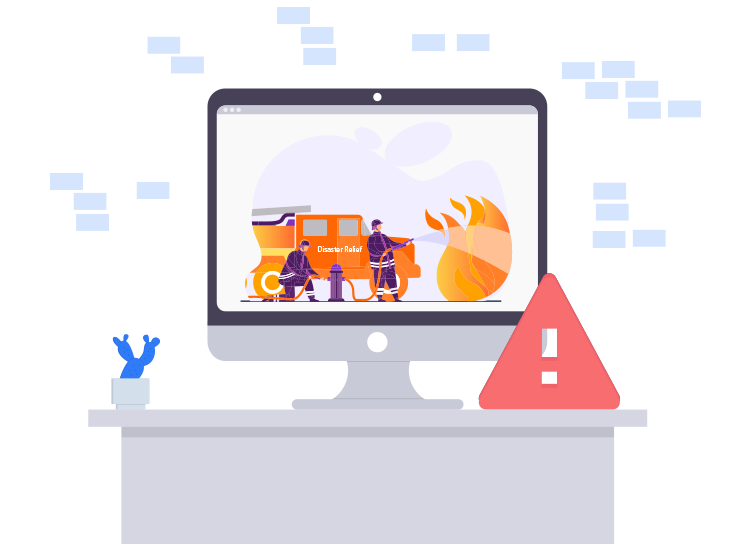 Disaster relief scams are a type of online scams that occur in the most difficult times: natural disasters, pandemics, etc. When internet users try to find support and compassion, hackers see an opportunity. So, they consider this a good time for making money.
In this article, we will let you know how to spot such scams and avoid them.
What are these scams?
Disaster relief scams come as a chance for villains to fool their victims. So, after important calamities, they activate their plans. This means that they build emails, impersonating either government organizations or legitimate charities.
As the 'representatives' of such institutions or NGOs, they try to convince users to help the people in need and their families. So, they ask for donations, to do what they pretend to be their job. To donate, victims are encouraged to access some fake websites, that hackers control.
So, when users insert their banking credentials, scammers copy them. Then, they use the same account for fraudulent online shopping or to withdraw all the money.
Usually, it is pretty difficult for victims to understand how this happens. This is because attackers do their best to make fake websites look like the official ones. Still, there are a few details that betray them. Read on to find these, and stay safe.
How to avoid disaster relief scams?
In order to avoid such scams, you should first identify them as scams. So, here are the most important signs of disaster relief scams:
The email address domain of the sender does not match the official website of the charity or government organizations.
Fake websites have little or no contact information at all.
So, whenever you might see these signs, especially in hard times, try to follow these rules:
Avoid responding to such emails. If you do, hackers know that you are a real person and will try to trick you again.
Never use your banking credentials on websites that you are not sure are legitimate.
Anyway, to keep such hackers away from your computer, you should use a powerful and trustful anti-virus and anti-malware tool. This will prevent hackers from accessing your personal data, and stealing it.