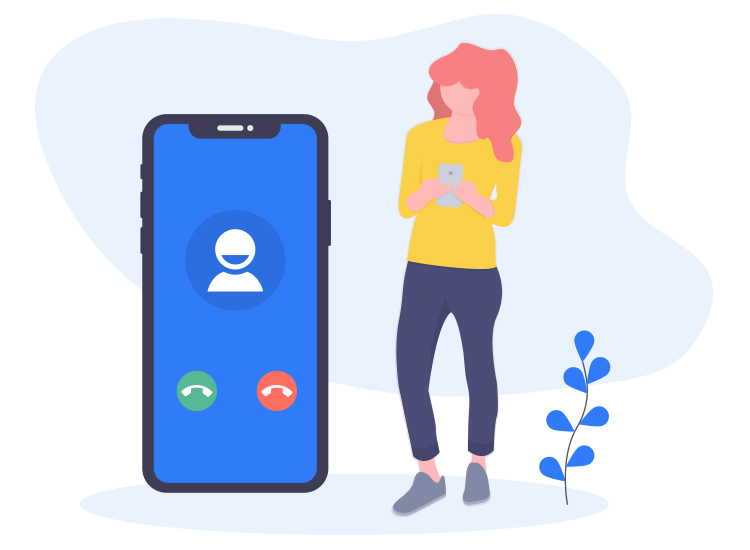 Fraudulent robocalls and text messages are among the highest consumer complaints that the Federal Communications Commission (FCC) receives frequently.
Fraudulent scam texting is known as smishing. Robocalls are fraudulent calls made by scammers mostly to extract confidential information from potential targets or else for telemarketing purposes.
It consists of  pre-recorded messages claiming to fool you with free-travel offers, other unbelievable sales offers, or lottery offers, demanding payments for some false debts, or attempts to extract confidential information about people by claiming to be from government or genuine organizations.
There were reportedly 58.5 billion robocalls witnessed in the U S in 2019. 44% of such calls were made by fraudulent scammers. The rest were telemarketing spam calls (automated sales calls from unauthorized companies).
The scammers cleverly mask their real location with the help of caller ID spoofing. Thus, in this way they can make the call appear to be coming from a local, legitimate number. This would convince people to answer the call and fall into their trap.
Preventive tips:
Refrain from answering unknown strange looking numbers, or hang up immediately as soon as you discover it to be an unimportant call in robotic voice.
Scammers might make the fraudulent phone call and play a recording prompting you to hit a particular number to stop getting those calls. This is an old trick and should not be fallen for by users.
Don't agree to "speak to a live operator," as this will most likely transfer your call to a phishing expedition.
Avoid responding to queries with "Yes" or "No."
Refrain from revealing personal information such as bank account numbers, Social Security numbers, name, passwords, PINs, etc to unexpected and suspicious callers.
Be alert if someone is pressuring you to extract important information from you.
Set a password for your voicemail account.
If you ever get any inquiry call claiming to be from the government agency or some company, then hang up the call and dial the official number of that agency or company that would be available in their official website to verify the authenticity of the call. Usually official calls are made with an email intimation. 
Use a robocall-blocking technology to bar unwanted calls.
Or, else contact your phone company to request them about call blocking tools, so that you can download those apps on your smartphone to block robocalls.
Register and activate DND (Do Not Disturb) service to block telemarketing calls.
Report to official authorities in case of any suspicion.
This is all about how you can safeguard yourself from spam and scam calls.