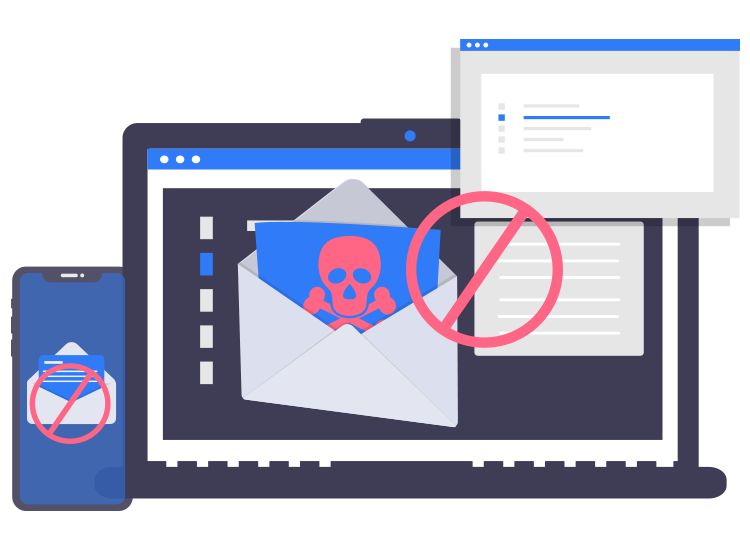 Once in a while, we all might have been in the face of an online scam or threat. The Internet scams are skyrocketing and the only way through scams is by being aware and by implementing the best practices of online browsing. Let's have a quick look at what scams are and how to avoid scams.
Imposter scams were the most top-rated scams in 2019 according to the FTC. Last year reportedly 667 million USD was lost by people to imposters who faked to be government officials, a friend in an emergency, or a lover.
Top forms of online scams:
Online Dating Scams
Beneficiary Scams
Job Offer Scams
Charity Fraud Scams
Offers, Shopping and Lottery Scams
Crowdfunding Scams
Tech support scams
How to avoid scams and frauds:
Study the nature of an imposter as they try to gain your trust in the guise of a government official, friend, or romantic interest. Don't give in to their monetary demands or divulge out any sensitive information. Usually, such types of criminals and exploiters try to be manipulative or tend to coax you into something. So, identify these behavior traits and avoid them.
Never open emails from unknown sources. Phishing emails are usually ill-written and can be identified with the help of the way it's framed.
Always check the website URL to ensure that you are entering a safe and secure site. Phishing sites may resemble authentic sites closely except having homographic characters.
Use password protection for all apps and online accounts. Most of the apps and important accounts now also facilitate two-step verification, so you can activate that as well.
Protect your system with an antivirus program, ad blockers, spam filters, and firewalls.
Frequently update your antivirus apps and operating systems to avoid security glitches and become a victim of scams and online frauds.
Don't believe in messages claiming that you've won a lottery, or offer free cash.
Investigate into a company if there are some fake claims coming your way from such a place. Conduct online searches to see if such a company or a particular product has been reported somewhere as a fake or scam incident before by someone. You can also search phone numbers online in the same way.
If accidentally you have revealed your online banking information or any other sensitive data to a scammer, then report it immediately to the bank and also to the officials.
This is how you can stay safe from online scams and frauds. It's essential to be aware of your privacy rights and exercise them to safeguard yourself. In coclusion: How to avoid scams? By being alert and skeptical about things that you come across online or via phone calls is the best way to ensure your privacy and safety.