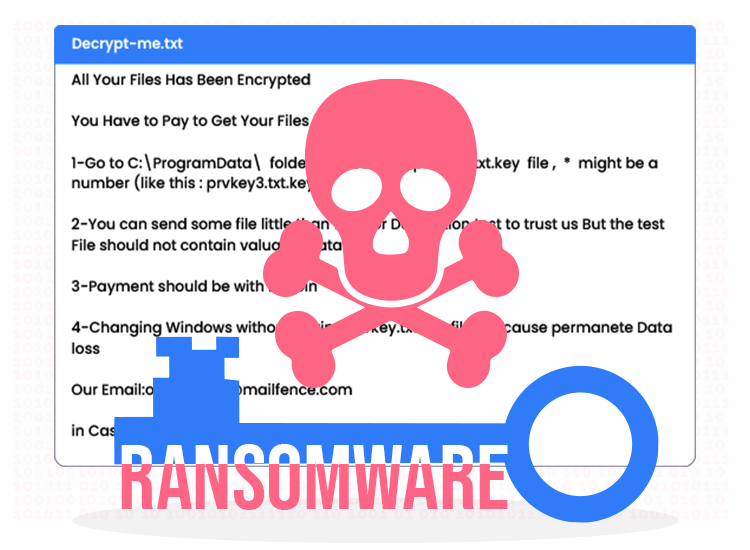 Extortionist ransomware is a malicious piece of software that belongs to the family of ransomware viruses called VoidCrypt. Soon after infiltrating the computers, this piece of malware infection runs a powerful encryption mechanism over all the stored files. It encrypts them. Then, it enforces the victims to pay a certain amount of money, for a decryption key or software.
If you're unable to access or open any of your files, then you can use this guide. It will help you remove Extortionist ransomware infection from your computer system and decrypt compromised files. All, without paying the ransom amount.
What is Extortionist Ransomware? 
According to cybersecurity professionals, Extortionist is the name of a newly found ransomware-type virus. This derives from the VoidCrypt ransomware family group. After invading systems, it encrypts images, audio, videos, and other kinds of files stored on the victim's computer.
During running the encryption module, it changes the compromised filenames by appending a new extension. This one includes basically a pattern of the original file name. Also, it includes an email address of cybercriminals (openthefile@mailfence.com), a string of ransom characters, and lastly .Extortionist extension. For instance, it renames a file named "myphoto.png" to "myphoto.png.[openthefile@mailfence.com][AP-MR582369741].Extortionist".
In the end, the ransomware virus drops a text file-based ransom note ("Decrypt-me.txt") onto the victim's desktop. The message in the text file states that it encrypted all your files. So, to restore them, victims have to pay a certain amount of ransom money in Bitcoin cryptocurrency. The ransom note further instructs users to go to the "C:\ProgramData\" folder in their systems. Then, according to the instructions, they should send the "prvkey*.txt.key" file through the email address. 
How Does Extortionist Ransomware Infect Your Computer?
Extortionist ransomware or other file-locking viruses are generally distributed to the targeted computers through the following methods.
Email spam campaigns
Malicious advertisements
Installers for cracked software
Dubious downloading channels
Peer-to-Peer file-sharing networks
How to Remove Extortionist Malware from PC?
You can remove Extortionist and other similar types of infections can using both manual and automatic methods. If you don't have enough time or computer skills for the manual removal process, use a powerful anti-malware program. This will allow you to perform the ransomware removal task automatically. Once the ransomware virus is removed, you can use a professional tool for file recovery.