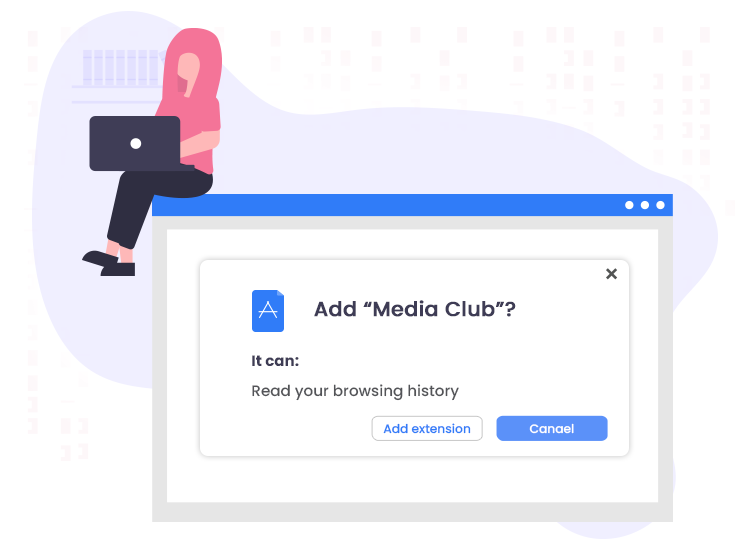 Media Club browser hijacker is a piece of rogue software with browser-hijacking capabilities, same as Bright Tab, HDSportsSearch, and Dong Page. Following successful installation, it makes modifications to the default browser (e.g., Chrome, Firefox, and Edge) settings without the user's knowledge or consent to promote a fake search engine (tailsearch.com). The major purpose of the developers of such rogue software is to inject unwanted advertising into the user's browser so that they can generate pay-per-click revenue.
So, if your search queries are getting redirected through the address of some bogus search engine like tailsearch.com, then you are advised to remove the browser hijacker application as quickly as possible.
Keep on reading to learn how to get rid of this browser hijacker and other similar potentially unwanted programs from your computer.
What is Media Club Browser Hijacker?
As said above, this is a program that is mainly designed to replace the existing home page, search engine, or new tab/URL with its own search engine (tailsearch.com). Apart from promoting a fake search engine, it has data tracking abilities, which are employed by its developers to collect browsing-related and sensitive information, such as search queries, IP address, login credentials, bank account details, etc. 
An important point to note here is that most users do not download and install browser hijackers on purpose. For this reason, Media Club and other software within this category are also known as PUPs (potentially unwanted programs).
Common Symptoms of Media Club Browser Hijacker
If your computer system is infected, then you may notice the following symptoms:
The existing home page and search engine changes to tailsearch.com.
Search queries getting redirected to untrustworthy/malicious web pages.
Websites taking much longer to load
Intrusive pop-up ads or banners appearing in the search results.
How to Remove Media Club Browser Hijacker?
The easiest yet most effective way to completely remove Media Club browser hijacker and other software of this type is by running an automatic scan with a powerful anti-malware software on your affected system.
In addition, we urge you to follow the below-mentioned internet safety tips to enjoy a safer and more secure web surfing experience.
Carefully read the end-user license agreement before installing or using the software.
Do not open or download email attachments from an unknown or untrustworthy source.
Keep your computer up-to-date.
Choose strong, hard-to-guess passwords.