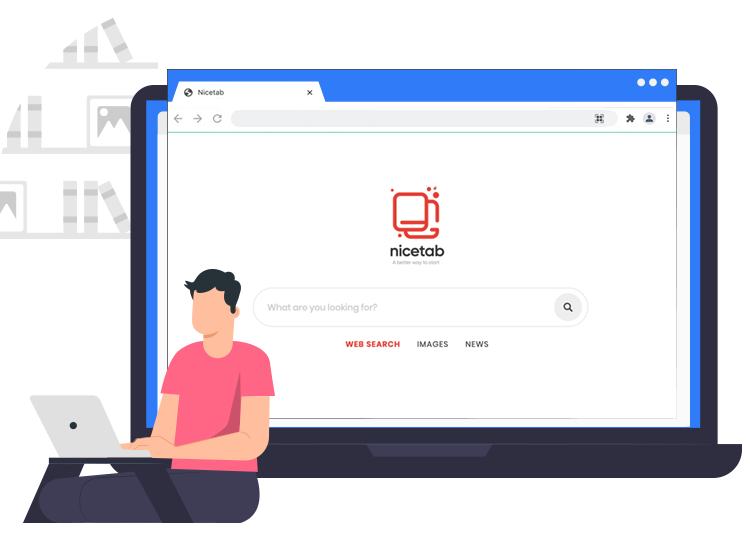 NiceTab browser hijacker is a malicious or potentially unwanted program of Windows PC. Just like its name, this browser hijacker hijacks your browser and takes total control of its working. This hijacker comes in the form of a browser extension. Once this extension finds its way into your browser, you will have no control over the search results and browser history. You can recognize this browser hijacker very easily. The homepage or the main interface of NiceTab contains weather pages, other popular websites, or both.
If your PC is also affected by this browser hijacker, we will provide an optimal solution to remove this. But before that, let's know more about the tool.
NiceTab Browser Hijacker: Everything You Need to Know
NiceTab is another unwanted tool from the house of malicious programs. This comes in the form of a browser extension and changes the interface of your browser. Although the tool does not affect the working of your PC or the browser, the extension is very troubling and annoying at times. When the extension gets on your browser, it will change the homepage to NiceTab.
Whenever you try to surf the intern through your browser, the extension will redirect your search results and web links to nicetab.live. Not only that, but you will also see a browser extension named NiceTab StartPage on the top of the browser.
Common Symptoms of NiceTab Hijacker
You already know the most common symptoms of the NiceTab hijacker, the presence of extension and change on the home page. Apart from those listed above, there are some other symptoms too that indicate the presence of a browser hijacker on your PC:
Look if there is a change in the default search engine of the browser
See whether you are getting search results from nicetab.live or not.
Look out for different ads and pop-ups on your browser.
Keep an eye out for redirects to websites other than those you entered.
If anyone or more of these symptoms appear, it means your browser is affected by a browser hijacker.
Tips to Remove NiceTab Browser Hijacker from PC
You can remove the NiceTab browser hijacker from your PC browser with the help of manual or automatic methods. The manual one is very complicated and not built for everyone, hence you should use a reliable anti-malware or antivirus software for protection.