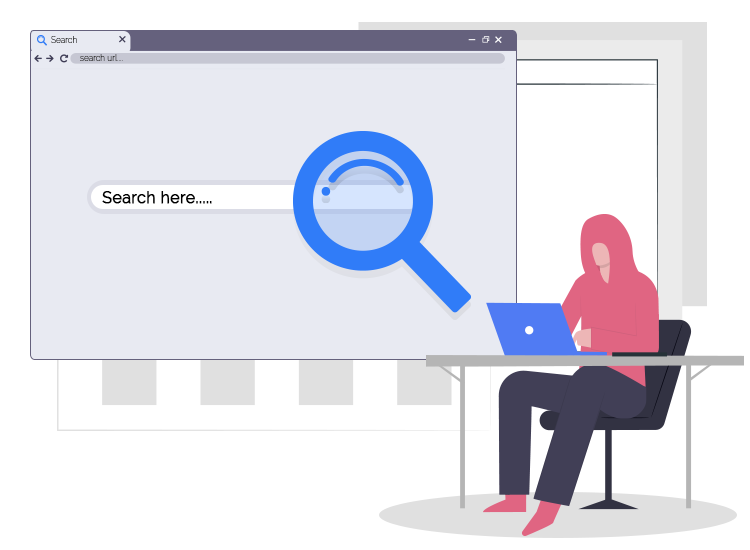 The cyber security experts have determined that SearchHelper browser hijacker is a kind of potentially unwanted program (PUP). The aim of developers behind browser hijacking programs like SearchHelper is to generate revenue by redirecting user search queries to sponsored or malicious sites that are designed to run intrusive advertisements campaigns.
This rough SearchHelper program operates by hijacking user's default browser including Google Chrome, Mozilla Firefox, Microsoft Edge, Opera, Safari, and other browsers. It makes several changes to the default settings of (for example, default homepage, new tab URLs, and search engine) of your browser in order to promote 'search.dssearchhelper.com' – fake search engine.
If you're looking for a quick and easy solution to remove this nasty redirect virus from your system, you've landed on the right page. This guide is aimed to teach you how to remove the SearchHelper browser hijacker from your computer safely.
SearchHelper Browser Hijacker: Everything You Need to Know
SearchHelper claims to enhance users' internet surfing experience by generating optimized search results and improving overall functionality. However, cyber security researchers considered it as a potentially unwanted program that belongs to the family of browser hijackers.
The browser hijacking feature of this rogue program makes it able to make several unauthorized modifications to the default web browser settings to promote the address of a fake web searcher (search.dssearchhelper.com). The deceptive or fake search engine is used by cyber crooks to deliver sponsored results and annoying ads on the compromised machine.
The purpose of the developers behind this bogus search engine is to promote the web traffic on scam/shady websites so that they can earn profit via a pay-per-click marketing scheme.
Common Symptoms of SearchHelper Browser Hijacker
You may encounter following symptoms on your computer system if you have SearchHelper browser hijacking program installed.
Default web browsers' settings are altered without your permission or consent.
New tab URL, homepage, and default search engine are replaced with an address of a fake search tool (search.dssearchhelper.com).
Search results are filled with lots of misleading ads and pop-up messages.
How to Remove SearchHelper Browser Hijacker from PC?
Removing harmful and notorious threats such as this one manually is an extremely painstaking and time-consuming process. Due to this reason, we advise users to use a powerful automatic antivirus or anti-malware tool to easily detect and remove all hidden threats like browser hijackers, ransomware, spyware, and many others.