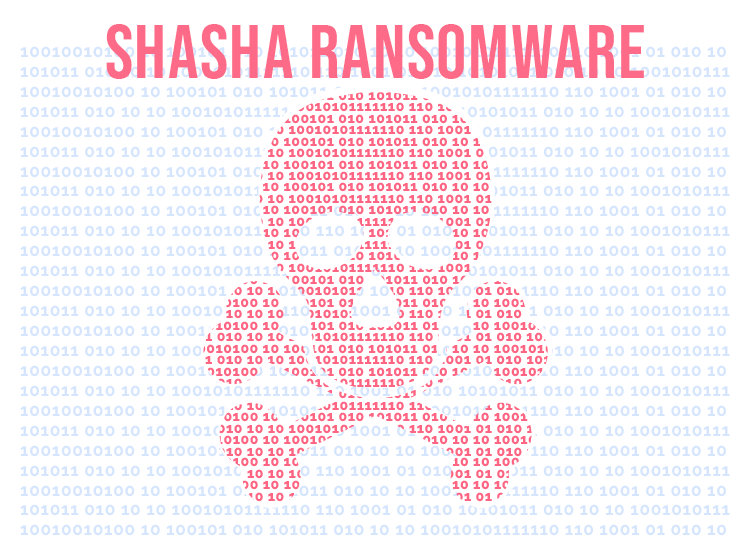 Shasha ransomware is a type of malware infection that is designed only to extort a huge sum of ransom money by phishing innocent users. Like other ransomware-type programs, the main function of Shasha is to encrypt or lock audios, videos, images, archives, documents, text, music, and other kinds of files stored on the victim's computer using a powerful encryption algorithm.
In other words, it prevents victims from accessing their personal data until they purchase a decryption software or key from the crooks that are responsible for the particular ransomware attack.
If you want to get rid of the Shasha malware infection from your computer and access/open your files without paying any ransom money to cyber crooks, then all you have to do is read our guide to the end with the utmost attention.
What is Shasha Ransomware?
Shasha ransomware or also known as .Shasha file virus is a notorious file-encrypting infection. The cyber security experts have discovered that the main function of this malicious program is to encrypt data on a targeted PC and then ask for a big sum of money as a ransom for the decryption software or key.
During the process of encrypting stored files, this virus changes the file names by appending a new extension which appears to users as ".shasha". For instance, it renames "myphoto.png" file to "myphoto.png.shasha", "myselfie.png" file to "myselfie.png.shasha", and so on.
Once the encryption is done, the Shasha ransomware virus deploys a ransom note named "READ_ME.txt" which includes the information for victims. The note instructs the victims to purchase a decryption tool by paying $50 ransom in Bitcoin cryptocurrency.
How Does Shasha Ransomware Infect Your Computer?
Cyber crooks use various methods to deploy their malware infections to the targeted systems. Let's have a look at the most common ones:
Spam emails
Malicious or deceptive ads
Illegal activation keys/programs
Fake software updating tools
Unofficial and freeware websites
Torrent or adult sites
How to Remove Shasha Ransomware from PC?
You can delete the Shasha virus using two methods i.e., manual and automatic method. Since the manual process is error-prone and includes various removal steps, you are advised to use some powerful anti-malware tool to automatically detect and eliminate all kinds of malware infections.
After the ransomware removal process is completed, you can use a well-trusted data recovery program to restore your files.