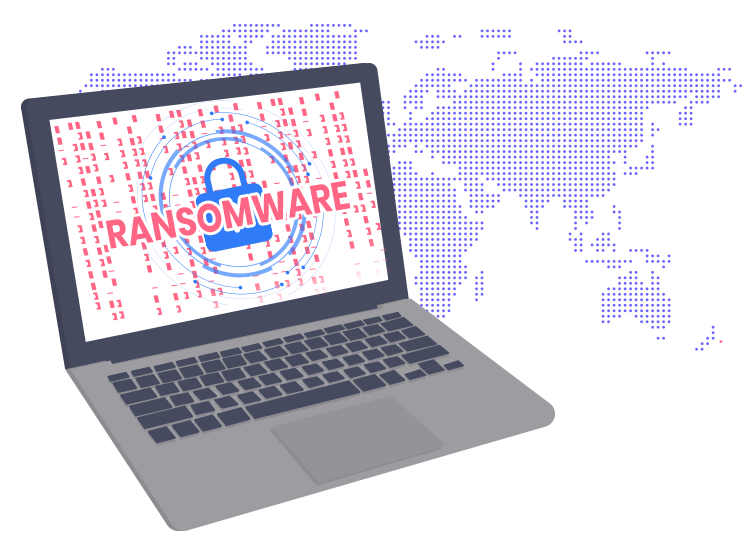 World ransomware is an advanced and extremely destructive file-encrypting virus that secretly enters the targeted computer, encrypts the stored files, and compels victims to pay a ransom amount in order to regain access. Well, if want to learn all there is to know about the nasty World ransomware, you've landed on the right page. Through this post, we will inform you about the World ransomware operational process, how you get it, and what to do to protect against it. Read on to know more.
What is World Ransomware?
It's an advanced and particularly harmful type of malware infection that prevents users from accessing their personal files (e.g., work documents, music, images, videos, archives, etc.) and leaves a ransom note with instructions on how to pay a ransom in exchange for access to encrypted data. It encrypts and renames the victim's files by replacing their names with a random ".[worldsnake@cock.li].world" extension. For instance, it renames the compromised file 1.mp3 to 1.mp3.[worldsnake@cock.li].world. 
Furthermore, this ransomware is designed to display a "FILES ENCRYPTED.txt" text file that includes the ransom message and detailed instructions on how to contact its developers. The ransom note also contains an email address (worldsnake@cock.li) through which victims of this ransomware are instructed to contact the malware authors.
How Do I Get World Ransomware?
There are several different ways through which cybercriminals can inject or distribute ransomware-type program into the targeted computer. However, one of the most common ways that hackers rely on is through malspam, which is a malicious or unsolicited email message that is used to distribute malware.
If your computer has just become a victim of the World ransomware attack, you're probably wondering how to get your important files back. However, since you are on this page, you have a chance to completely delete World ransomware from your system before it causes more harm to your valuable data.
How to Remove World Ransomware from Your Computer?
First of all, if you find yourself infected with ransomware or any other malicious program, never pay the ransom amount to cybercriminals. As per the cyber security experts, the best way to protect you and your computer from a ransomware infection is to prevent it from occurring in the first place. Hence, stay vigilant and follow all the necessary cyber safety practices while surfing the web. In addition to this, always make sure you have up-to-date anti-malware software installed on your computer system.