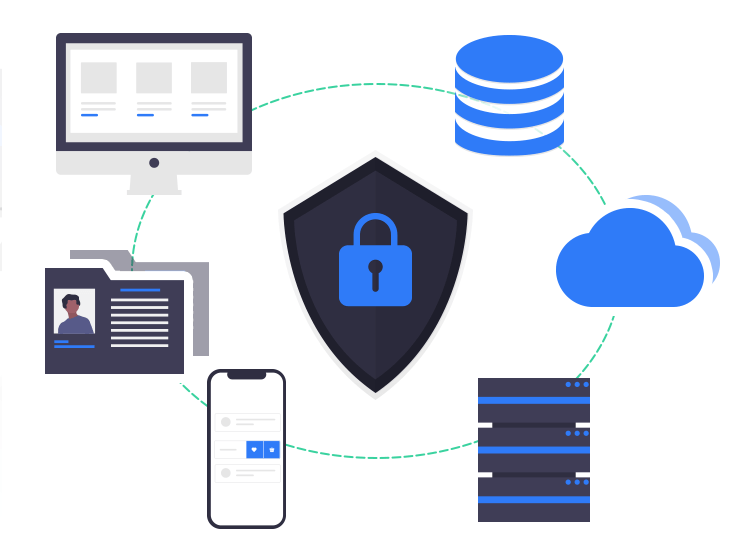 System vulnerabilities provide a ready platform to cyber criminals to target organizational and home PCs. Since cyber crime is increasing at a skyrocketing rate it is imperative to keep pace with it and be prepared with possible security practices. 
We usually tend to focus on external threats including phishing scams, infected emails, malicious web links, and forget to emphasize their underlying reason. Internal endpoint system vulnerabilities are the major cause of cyber attacks. So here in this blog, we will see some of the common endpoint system vulnerabilities along with the possible prevention tips. 
Prevention Tips Against Security Breaches From Endpoint System Vulnerabilities
I'm completely safe and it can never happen to me
Denying the existence of cyber attacks is the biggest mistake that most of us make. Anyone and everyone who uses a computer system is vulnerable to hackers and it is your responsibility to take all possible precautions to guard your system against digital threats.
Trust your instinct! Be sure of what to click is not a trap URL.
Avoid visiting websites that you are not sure of. Also, security experts do not recommend using untrusted sources for downloading software. These sites are often infected with malicious malware and can infect your computer.
Keep your software up to date
System and software updates are floated from time to time to patch existing security loopholes. Updating your Operating system regularly will keep you guarded against all existing and zero-day threats. Always ensure that the Automatic Update tab is set on active mode. 
Safeguard Sensitive Information
Identity theft is one of the most common digital crimes that people are scared of. It involved stealing key personal information like credit card details, bank details, and other financial information and using it for illegal activities. Always protect your sensitive data using a strong password along with 2FA. In addition to this, you should also delete the files which are no longer needed.
Beware of Phishing and SMS Scams
Another thing that you need to be fully prepared for is phishing and SMS scams. Emails and SMS attachments coming from unknown or suspicious are usually infected and can result in a compromised system. If you are not sure of a link asking you to disclose your financial details do not hesitate to close it.
A complex and long password is difficult to crack and is always advocated by security experts. Ensure that you use different passwords for different accounts, and change them regularly. Apart from this it should be a random mix of alphanumeric characters and special characters and should be of minimum 8 characters. Example Pr!a12chi
Use a powerful security suite
Use strong and efficient antivirus software to strengthen the security walls of your device. And update it on a regular basis.
Create system backups regularly to combat data losses.
Avoid using public WiFi.
Never leave your device unattended.
Use a VPN connection to encrypt your data and maintain full anonymity.
Stay attentive to protect your device against malicious digital threats.