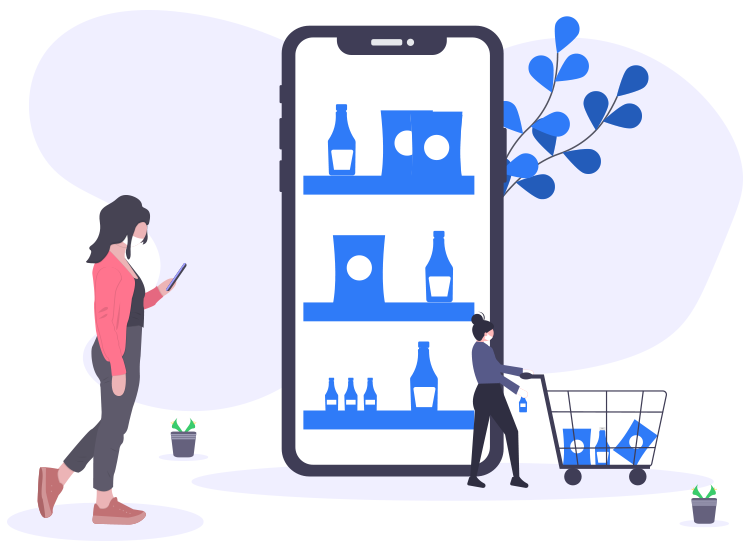 Tips for safe online shopping are always useful. COVID-19 has not only put us in a lockdown situation but has greatly impacted the way we live. With time the world has also noticed a shift in the shopping pattern and has put online shopping on the forefront. 
Coronavirus outbreak has led to an exponential increase in the demand for toilet papers, sanitizer, cleaning products, and other household items. As a result, shop retailers and distributors have also moved their focus from physical stocking to online deliveries. 
On one hand, online shopping has given the much-needed relief to home buyers but has also provided a ready platform for web skimmers and cybercriminals for carrying out coronavirus scams. 
Online shopping | Related Dangers
Online dangers have always been there but the global pandemic has increased their severity, here some of the most commonly associated dangers of online shopping.
Delayed Deliveries
Selling forged goods and household items.
A rapid increase in prices.
Web-skimmers- They are present everywhere and try to steal your account details, credit card information that you enter while doing online payments.
Important Precautionary Tips For Safe Online Shopping. 
Here are a few precautionary tips that will help you avoid being a victim of online shopping scams. 
Be a vigilant buyer: While shopping from local and international vendors, ensure that you check a few basic details like an identifiable company logo, legitimate address, privacy, and security safeguards. 
Watch for discounts and missing tax details: Web skimmer often lures users by giving them hefty discounts. However, in reality, they usually sell counterfeit goods and reduce sales tax charges to give exciting discounts. 
Report Fake products: Reporting the sale of counterfeit and fake products will also help you combat the dangers of online shopping.
Properly scrutinize company labels, printed content and product packaging– Looking out for missing safety seals, warranty details, expiry details and signs of unusual packing can also help you protect your digital life during this lockdown period.
Only buy from well-known and reliable distributors: With the outburst of COVID-19, several unauthorized vendors have started online delivery of daily essential and household goods. To avoid being a victim, always buy from reputable and trusted sellers, and inspect the quality of the goods they sell. 
Protect your Online identity and confidential information: Cyber-criminals can infect your devices with viruses that are programmed to steal your account details, credit/ debit card information, along with other key personal information. Use strong passwords along with 2F authentication to add a layer of security to your accounts. 
In addition to the above information never fall for unidentified discounts and coupon offers. You can also use a strong VPN connection to encrypt your online activities and avoid using public Wi-Fi.