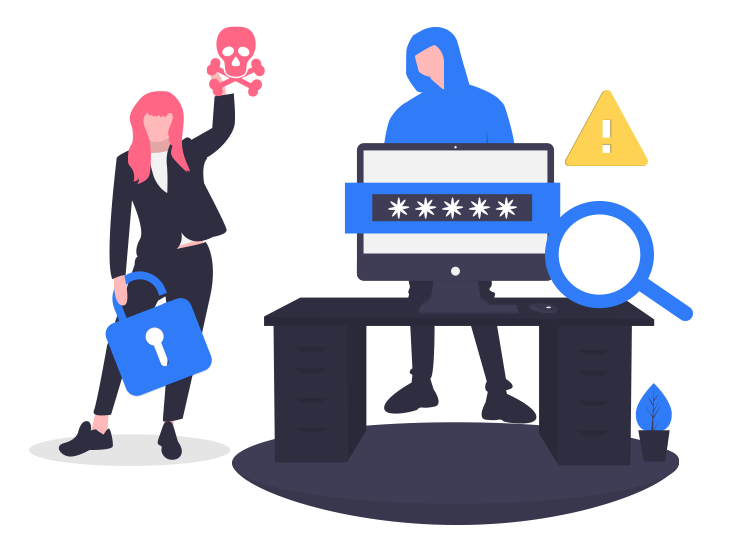 ITLOCK Ransomware is an advanced and extremely destructive cryptovirus that belongs to the Matrix ransomware family. It is designed by cyber criminals to infiltrate the security-vulnerable system secretly encrypt computer data with the help of sophisticated cipher algorithms. After locking the computer data, it compels the victim to pay ransom money within some time period to regain access to the lost files. 
What is ITLOCK Ransomware?
ITLOCK ransomware is a critical file-encrypting malware that encrypts the targeted user's valuable files by appending the [rescompany19@qq.com].[8_random_characters-8_random_characters].ITLOCK extension. Whenever the victim tries to open a locked file, it displays a ransom note with the following message:
"ATTENTION!!

We are really sorry to inform you that ALL YOUR FILES WERE ENCRYPTED by our automatic software. 

ATTENTION!!

Please, don't worry, we can help you to RESTORE all your files quickly and safely.

INFORMATION!!

Files are not broken!!!

Files were encrypted with AES-128+RSA-2048 crypto algorithms.

There is no way to decrypt your files without a unique decryption key and special software.

*Please note that all the attempts to recover your files by yourself or using third party tools will result only in irrevocable loss of your data!

HOW TO RECOVER FILES???

Please write us to the email:

rescompany19@qq.com

rescompany19@yahoo.com

rescompany19@cock.li"
As you can see in the above note, the price of the decryption key is not stated that means criminals behind this attack want the victim to first contact them. Most hackers and cyber crooks ignore victims after they receive the demanded ransom payment, hence you are advised never to contact them or pay any requested ransom. Instead, we recommend you to invest the money you are asked to pay into a dedicated data backup software so that the data loss wouldn't be a problem in case the system gets infected by any kind of malware infection.
How to Prevent ITLOCK Ransomware from Infecting Your Computer
To prevent your laptops, computers, and other devices from being infected by ransomware or any other type of cyber threats, it is advised to follow all the safe internet browsing practices. In addition to this, make sure you have the most updated version of a potent anti-spyware/anti-malware software installed on your computer system. These security programs detect any suspicious behavior on your device and eliminate various malware infections (like Trojan, Ransomware, Adware, Worm, Rootkit, etc.) before they do any harm to your computer.