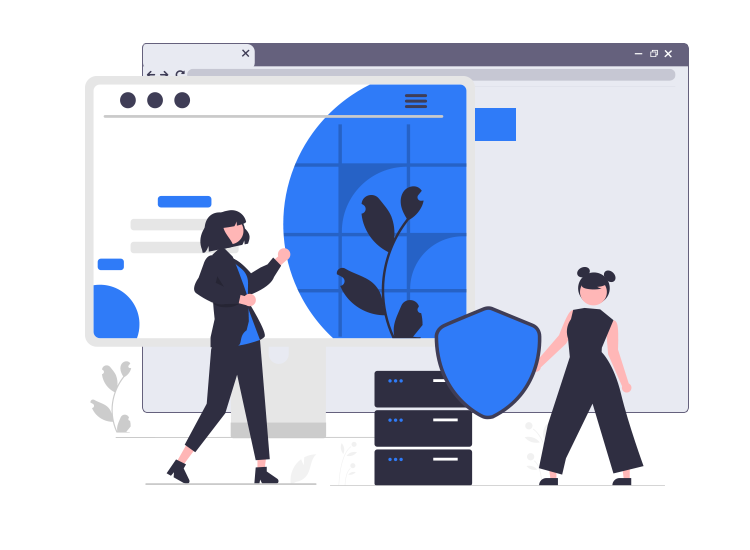 Web browser security is an important part of online hygiene and it may keep you away from trouble. Although the browsers' security improved significantly, you should still keep an eye on online threats.
This is because although technology evolves, so do hackers' ways to trick users. In this article, we will let you know how to stay safe while browsing.
What is web browser security?
This security component is extremely important, as nowadays almost everyone is using a browser. No matter if we do it to search for information, watch movies, play games or listen to music. Threats are still there, and we should be aware.
Hackers try to steal personal data, money, or sensitive information, to use it in their interest.
Well-known browsers use security layers to keep hackers away. But you should still be aware that it is in your best interest to prevent these from becoming insecure.
How to choose a browser?
When choosing a browser, you should keep in mind:
Compatibility with the online apps that you frequently use. If these require an old one, then use a secure browser for everything else.
Although most of the available browsers come with quite the same security features, pay attention to:
Their integration with safe browsing list services. These block malicious websites, including phishing ones.
The platform support for your device and operating system.
To use one for which companies offer support for a long period.
How to keep your browser safe?
To make sure you benefit from the security of the browser, you have to:
Keep your browser up to date. Any outdated browser offers attackers the opportunity to use its vulnerabilities.
Pay attention to protection against malware. For this, you need a powerful anti-virus program, from a trusted source, with strong malware capabilities. It will scan your downloads and protect you from downloading and/or running malicious executables.
Be aware that plug-ins are one of the easiest ways for attackers to compromise your device.
Avoid the use of third-party extensions. Although browsers have many options for this, they might come with security risks. Remember that they can read or change the sensitive data on the websites you visit.
Protect your privacy by updating browser settings: accept only essential cookies, stop tracking and block pop-ups.
Now, you know how to keep your browser safe. This means that you have just added a new security layer to your online life.