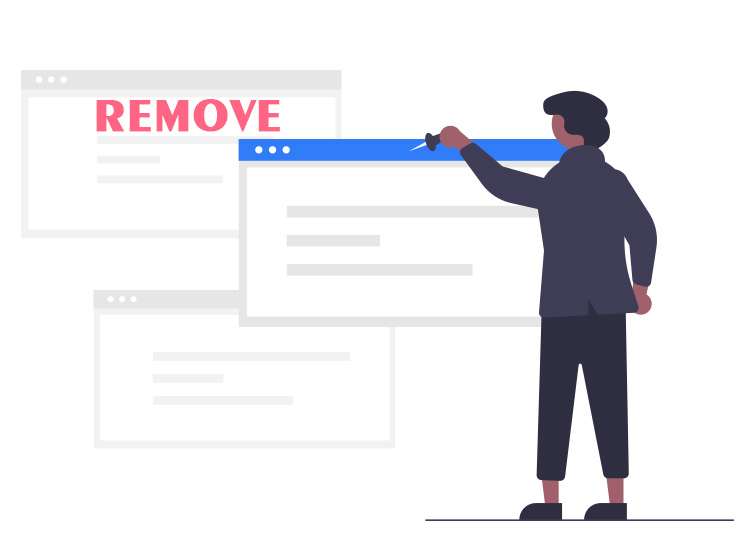 The Best-CouponSearch browser hijacker is a malicious program that can affect your browser's working. The malware takes over your browser and changes its settings to get things done as it likes. If you think that your browser is affected by the browser hijacker. Then below we will explain everything you need to know about the program as well as how to remove that from your PC.
Best-CouponSearch Browser Hijacker: Everything You Need to Know
Best-CouponSearch is a very annoying browser hijacker program. The tool ascertains control over the browser you are using and changes its default search engine. After this, when you search anything on your browser, you will be redirected to feed.best-couponsearch.com. 
The tool may also install a web extension on your browser to get an additional grip over its working. Why users fall for this extension or hijacker is because it is named Best-CouponSearch which lures them in. Once the extension is installed and the search engine is changed, you will get search results from search engines like yahoo.com instead of the one you selected.
If you have doubts about whether the extension or the hijacker is present on your system or not, then see the search bar. All the infected browsers will have a shaded search bar with feed.best-couponsearch.com written in the background. Keep reading to know more about this malware.
Common Symptoms of Best-CouponSearch
Just like any other malicious browser hijacker for PC, the symptoms of Best-CouponSearch are quite common such as:
The first symptom of the hijacker is a change in the default search engine.
Also, check if there is an extension or add-on named Best-CouponSearch
See if you face ads on different uncommon sections of the browser window
Notice if you are being redirected to third-party websites.
Keep an eye out for the appearance of shady content like product pages, pornographic ads, etc.
If your browser is showing any of the above-listed symptoms, then there is something wrong with the browser.
Tips to Remove Best-CouponSearch Browser Hijacker from PC
The process to remove the Best-CouponSearch browser hijacker is not an easy one. There are two methods to do this, manual and automatic. You may take the help of the automatic one very easily but the manual is for professionals only. We suggest that you download and use any trusted anti-malware and antivirus tool to get rid of the hijacker.