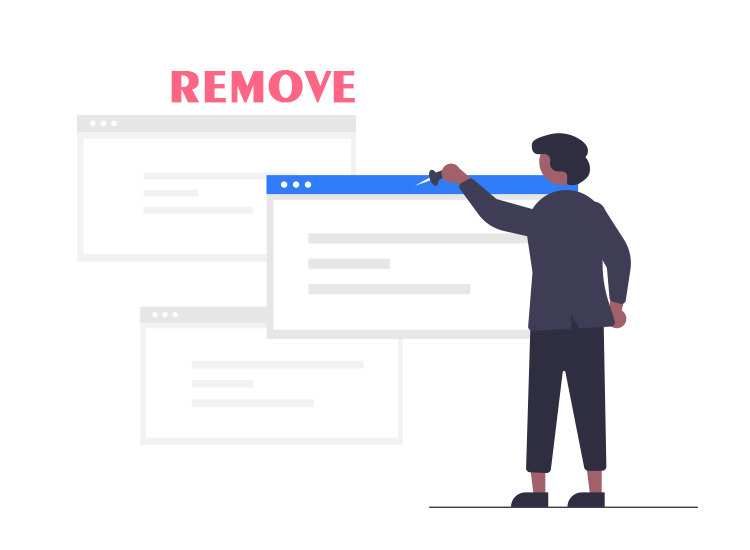 QuickCouponSearch browser hijacker is just like any other similar malicious program that takes over your browser. If your system is attacked by the QuickCouponSearch hijacker then keep on reading to know how to remove it. 
What the hijacker does is that after taking over your browser, it changes the default search engine to feed.quickcouponsearch.com. The hijacker will firstly install the browser extension and then change the search engine so that every time you surf the internet, it redirects you and shows the search results as per this engine. As there is no default engine or platform for the searches, the tool generally copies the result from yahoo.com.
QuickCouponSearch Browser Hijacker: Everything You Need to Know
QuickCouponSearch is a malicious program from the family of potentially unwanted applications (PUAs). The hijacker can get on your computer when you surf some malicious website or try to download any other file from third-party sources. The browser hijacker is indifferent to the browser you are using.
Whether it is Google Chrome, Mozilla Firefox, Chromium browsers, or any other form of browser. You may get this browser hijacker despite the tool you are using. Apart from that, even smartphone users are not safe from the attacks of malware. 
Once affected, it is very hard to get rid of the browser hijacker. As the malware takes over your browser, it can control the working of the same as it wants. You will see a lot of ads on the device and other irritating content that affect your work. 
Common Symptoms of QuickCouponSearch
You may not even know that your browser is infected by the QuickCouponSearch browser hijacker. However, you should always keep an eye out for changes and the below-listed symptoms:
Change in the default search engine of the browser.
Pop-ups to download different kinds of programs and files.
Redirection to annoying websites and malicious content
You see apps on different irregular sessions of the browser.
The appearance of shady content like pornographic links, lottery links, jackpots, etc.
Tips to Remove QuickCouponSearch Browser Hijacker from PC
There are two ways to remove the QuickCouponSearch browser hijacker viz. manual and automatic. The manual one is for professionals and nerds only. It requires a lot of technical knowledge. As for the automatic one, you can download a trusted antivirus or anti-malware software for safety.