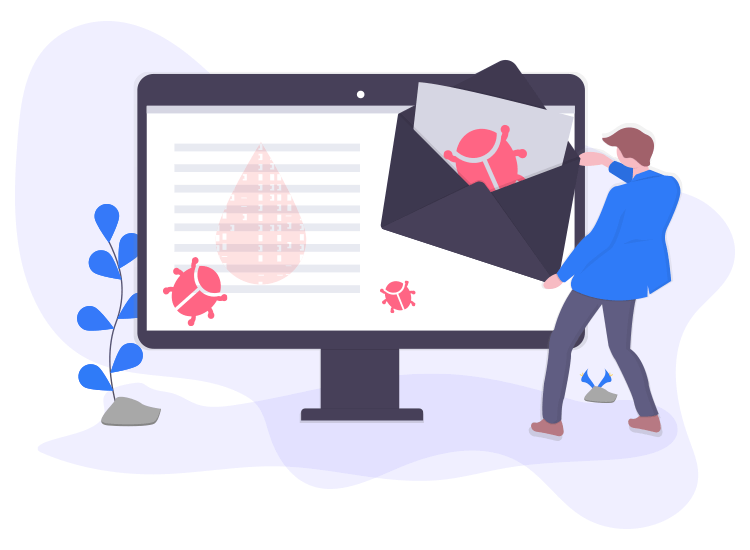 Dropper malware are malicious programs that are designed to secretly carry harmful programs built into their codes on a machine. They usually carry backdoors, infected software, and viruses and targets vulnerable and compromised systems. 
Individually, droppers are not capable of harming. They are hard to detect by most of the virus scanners and are mainly used as carriers of malicious malware. Once the embedded code is executed, it can run harmful programs on your system causing multiple system issues including: 
Bad Internet connection.
Degrades system performance.
Constant redirect issues to suspicious and unknown websites.
It can also result in a phishing threat by stealing your private and confidential information.
Too much consumption of system resources which can make your device slow and sluggish.
There are several ways in which you can get dropper malware. Here are some of the most common ones. 
Common Carriers and Prevention 
From portable devices: Portable devices like pen drives, flash drives, etc are common carriers of dropper malware. Ensure that you run an in-depth scan before accessing and opening any files stored on them. 
From Emails: Phishing emails is another way of spreading dropper malware. Don't trust and open any emails that you receive from suspicious and unknown sources. Apart from this, emails with a simple subject line and those embedded with links and attachments are also infected and should be completely avoided. 
From a Website: Third-party website offering discount links and free downloads is another way of spreading dropper malware. Before clicking any link or installing programs from such platforms be fully sure of their authenticity and legitimacy. 
Ad banners and Pop-up notifications: Another form of tactics that cyber-criminal uses to spread dropper malware is pop-ads. Never trust these ads and simply close them by clicking on the "X" button. 
In addition to this, some malware is also injected into your system as a part of downloadable software. Properly read and scan the policies before installing any software on your device. If you are unsure about the authenticity of any programs simply cancel the download process. 
In addition to all the above-mentioned prevention methods, one thing that always takes your back and guards your system against harmful dropper malware is common-sense. Be fully aware of your computing and online actions. Also, the use of a powerful security program will keep you safe from harmful malware and other OC threats.