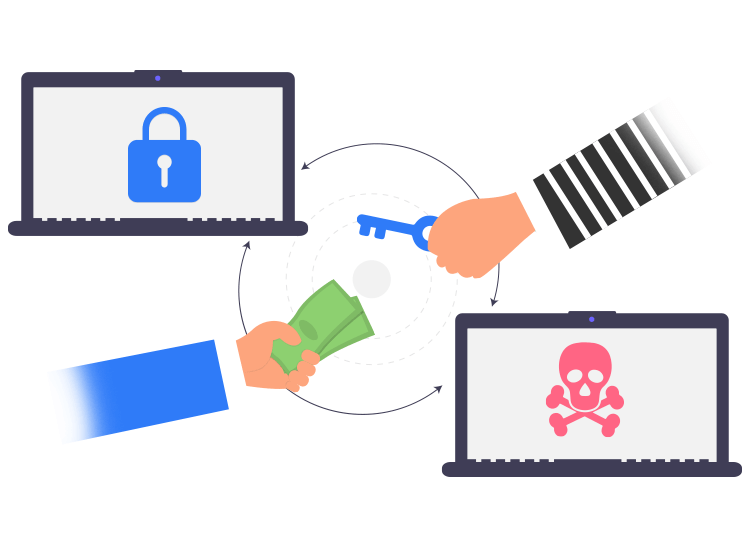 Commonly known as Ransomware-as-a-service, RaaS is a new age concept used by cybercriminals to easily launch ransomware attacks. 
Ever since the inception of Ransomware in 2016, it has only grown in popularity and has become more vicious and harmful. However, RaaS has changed the entire game of online hacking and malware attacks. Before we move on to learn more about RaaS, let's get a brief idea about ransomware. 
What is Ransomware? 
The modus-operandi of this malicious malware is highly advanced as compared to the other members in the malware family. It is developed with an intent to attack a system, encrypt the important information stored on it, and then demand ransom for the decryption key. 
What makes it even more threatening is that, even if you decide to pay the ransom, there is no surety that the hackers will provide the decryption key. If you go as per the security expert's advice, paying a ransom will only boost malicious activities and should be completely avoided in all circumstances.
How does RaaS work?
RaaS means the illegal use of the Software-as-a-service model. It allows novice affiliates to launch ransomware attacks without any technical expertise. Moreover, its use has reduced the need for coding malware and can be commonly used by any hacker to infect systems. It provides all the technical-know-how and step-by-step details to launch a ransomware attack in real-time. 
It uses an affiliate model and is a highly complex application powered with easy to use functionality. Take advantage of this incredible model to run your ransomware campaign and once the ransom is received it is usually divided amongst the hacker, coder, and the service provider. 
Protect yourself from this malicious computer threat
Here are a few simple ways to protect your computer system: 
Use a powerful security program for round the clock protection from malware threats. 
Keep your system up-to-date for advanced system security. These updates usually come as security patches of past loopholes and system vulnerabilities. 
As per security experts keeping a backup of important data will reduce the loss of data in case you suffer a Ransomware attack. 
Avoid opening any suspicious email attachments and links.
To conclude, RaaS is the latest method of spreading ransomware and prey on digital users. The use of a good security program is crucial in such circumstances, however, in addition to it, we should also carry utmost vigilance and proactiveness in our online activities.