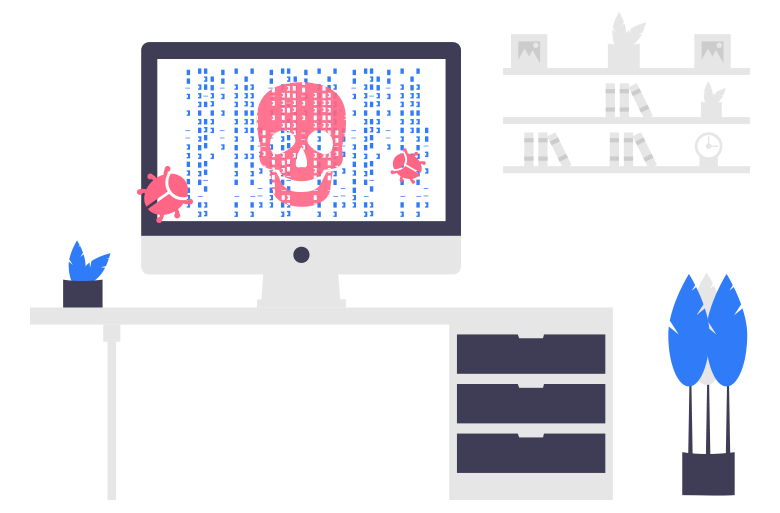 A polymorphic virus is a highly flexible and deadly virus that repeatedly changes and replicates itself to avoid detection. It is a great threat to your computer system and personal information stored on it and can easily change its characteristics to adapt to the security walls of your computer.
According to a study, more than 97 percent of the PC threats have shown identifiable properties of a Polymorphic virus. Apart from this, the FBI and Europol found a deadly Beebone polymorphic virus in 2015 which infected as many as 12,000 devices and was able to adjust its characteristics around 19 times a day. 
Other Popular Examples of Polymorphic Virus
Here are some high-profile examples of this self-replicating deadly virus.
CryptoWall Ransomware: CryptoWall ransomware carries several characteristics of a polymorphic virus and can easily adapt to the varied system vulnerabilities of every potential victim.
Storm Worm Email: This deadly virus that was used in 2007 to spread using phishing emails with a subject line .' 230 dead as storm batters Europe". It infected close to 8% of global computers and could easily morph itself in every 30 minutes which made its detection almost impossible.
VirLock is known to be the first polymorphic virus ever detected that also used ransomware tactics to lock the victim's device with a warning message. 
How Can I Avoid Getting Infected With The Polymorphic Virus? 
Here are a few useful methods that can help you reduce the risk of getting infected with Polymorphic viruses. Be proactive and follow simple techniques to safeguard your device. 
Keep your device Up-To-Date: Security loopholes make your device vulnerable to virus attacks. An Up-To-Date device running on the latest software versions is patched against all new age malware and PC threats.
Never click on Email Attachments coming from Unknown Sources: Phishing emails is one of the most prevalent methods used by cybercriminals to spread malware. Follow proper email etiquettes and avoid clicking on any suspicious email attachments and links.
Strong password protection mechanism: Another preventive method that can protect you from the ill-effects of a Polymorphic virus is strong password mechanics. Ensure that you lock your accounts with complex passwords that are hard to crack. Changing them regularly is another best practice which all security experts advocate.
Stick to well-known and legitimate websites and avoid visiting any suspicious website.
Be cautious while downloading a new program: Third-party programs are often packed with deadly malware and PUP. Only use official websites for all your software downloading needs.
Use powerful security software to safeguard your devices against malicious malware like Polymorphic virus.