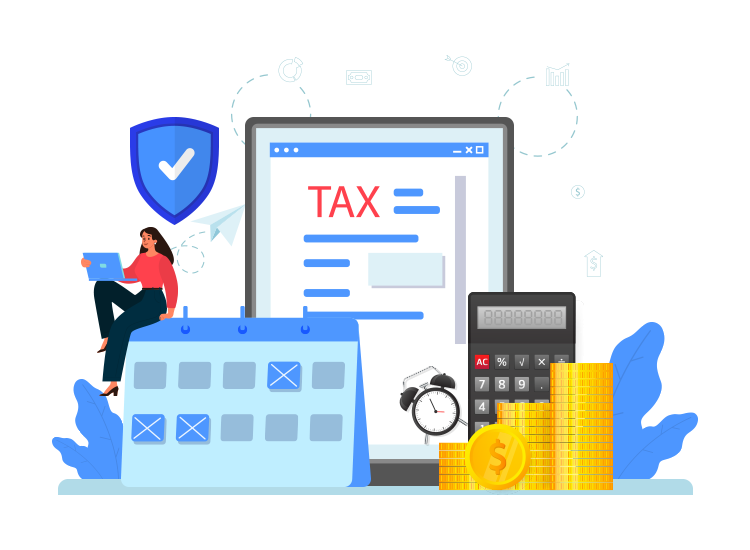 If you want to pay taxes safely, you should be aware of the threats. The stress of the tax season is enough, and no one needs any more stress during this time.
We let you know how to keep attackers away, as they are interested in anyone's money, especially during the tax-paying time.
Essential habits to pay taxes safely
In order to make sure that you protect your money, you should only make some secure habits. This will prevent hackers from accessing your data. So, let's see how to do this.
Here are the steps you need to follow:
Multi-factor authentication is now a very important layer of security. So, turn it on. Thus, even if villains have your password, they cannot access your account. You will be notified if someone else is trying to access it, and you can block these attempts.
Use the special Identity Protection (IP) PINs. These are digits that prevent anyone else from asking for a tax return using your data.
Submit your taxes early, so villains do not have time to ask for a return on your behalf.
Beware of any unsolicited messages that seem to come from the tax office. They can be phishing emails.
Keep in mind to check with the authorities if any messages come from them, by using the official phone numbers and email addresses.
If you take these seriously, you should not get caught in the hackers' trap.
Main red flags
In order to recognize and become suspicious of any phishing attempt, you need to be able to recognize it. Here are the red flags to pay attention to:
Requests for personal data. Anyone asking for bank account details, credentials, or social security numbers could be an attacker. They usually impersonate authorities.
Scammers try to scare their victims with an abnormal sense of urgency.
PDF attachments coming from unknown email addresses might hide malware or viruses.
Villains may imitate tax programs, but remember that these will contact you to ask for credentials or MFA codes.
Now, that you know all the threats and red flags, you can use them and never become a victim. Still, if anything happens, make sure you turn to the authorities, to report cybercrime.