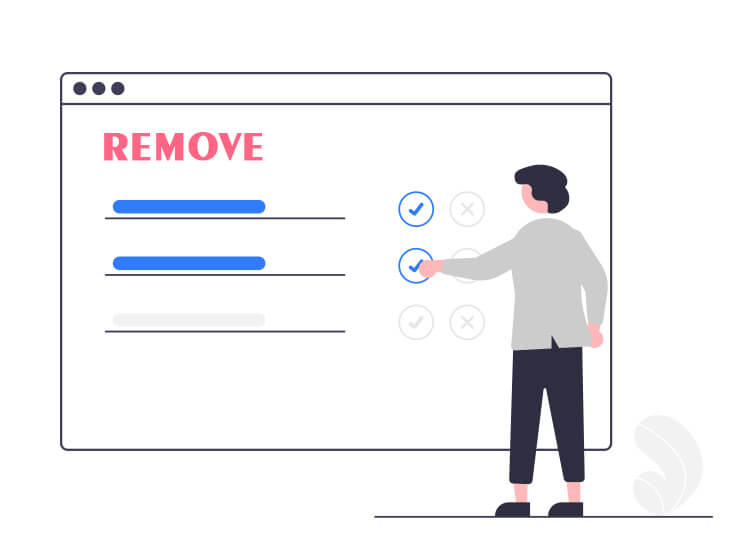 ZRunShow browser hijacker is a malicious program that can affect any kind of browser on any device. The malware tries to get your attention by presenting fake ads, selling third-party programs, showing unnecessary software updates, etc. To present such ads or scams, the browser extension opens tab(s) on your browser. 
How this hijacker operates is by getting unauthorized access to your browser settings and using it just as the creators want. The tool may even change your search engine if required to force you to visit different websites.
From unwanted third-party ads to fake software updates, the browser hijacker shows you everything to get more visitors to a specific website and gain funds.
ZRunShow Browser Hijacker: Everything You Need to Know
The ZRunShow browser hijacker is a kind of potentially unwanted application (PUA). These programs get on your computer while you surf some malicious or program-ridden website. You may also get malware while downloading some files on your computer.
It does not matter what kind of browser you are using. Whether it is Google Chrome, Opera, Mozilla Firefox, Microsoft Edge, Chromium browser, or any other browser. This malware can affect any kind of browser.
The program works by adultering the working of the browsers and getting access to your search settings. After getting the access, it will redirect you to different websites. Generally, you will be redirected to ZRunShow.com. After you visit this website, the browser will start collecting your personal information and discriminate the same.
Other websites include click-to-pay pages, pay to proceed pages, pornographic websites, product pages, and other shady websites.
Common Symptoms of ZRunShow Browser Hijacker
If you want to know if your PC is affected by the ZRunShow browser hijacker, then these signs will tell you:
The default search engine of your browser or the homepage has changed.
You see ads in different parts of the webpage, where they shouldn't.
A lot of ads with malicious and shady content appear.
You are redirected to websites other than those selected.
You see fake update permissions and other annoying pop-ups
If you come across any of these symptoms, here's what you need to do.
Tips to Remove ZRunShow Browser Hijacker from PC?
You can opt for either the manual or automatic method to get rid of the ZRunShow browser hijacker. The manual one is complicated and built for computer nerds and professionals. The automatic one is to use a trusted antivirus or anti-malware software to protect yourself at all times.