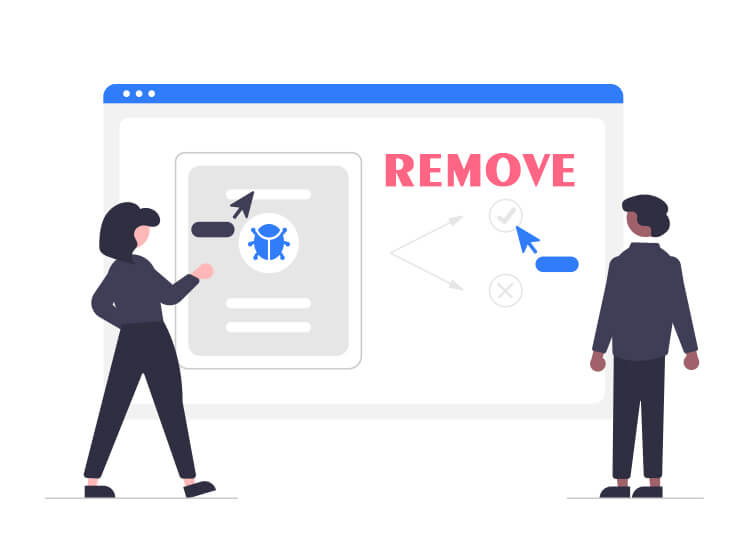 Wuxia ransomware is quite similar to VoidCrypt ransomware. Both of the ransomware belong to the same community or family. Just like any other ransomware, Wuxia ransomware also encrypts important files on your PC. After encryption, even you, the owner, can not access the contents of the file.
The ransomware can block any kind of file, whether it is an image, document, video, or any other file. Generally, the extension that works to lock the files is ".(Your ID)(Hushange_delbar@outlook.com).wuxia". When you click on the extension, a pop-up appears stating that you need to pay through BitCoin or some other cryptocurrency to unlock the file. This may stir a state of panic.
Keep on reading the article to know how to get rid of the Wuxia ransomware very easily.
What is Wuxia Ransomware?
Just like any other ransomware on PC, the Wuxia ransomware is also a malicious file developed by hackers and frauds to gain funds. The malware uses strong AES and RSA cryptographic algorithms to lock the files. This malware can encrypt any file it can get its hands on.
To unlock all the encrypted files, the creators of the malware ask you to pay them the desired amount to get the decryption code. Any creator can get access to your system through the Wuxia ransomware.
How Does Wuxia Infect Your Computer?
The reasons behind how your system got affected by the ransomware are numerous. You can not pinpoint it for a particular reason. However, general causes include you:
Opened malicious email attachments
Used third-party software update files
Clicked on some malicious ads
Tried to use cracked, pirated, or illegal software
Accessed free file hosting sites
Surfed malicious websites like pornography, adult dating, and more
If you ever executed any one of the above-listed tasks, you may face adversities in the form of Wuxia virus.
How to Remove Wuxia Ransomware from your PC?
There are two methods that you can use to remove Wuxia. These are manual and automatic methods. The manual ones required extensive knowledge of the computer. Not everyone can perform and successfully execute that.
So, for ease and surety, you should take the help of a professional data recovery tool to get your files back. Additionally, your PC should always have potent anti-malware to protect you at all times.