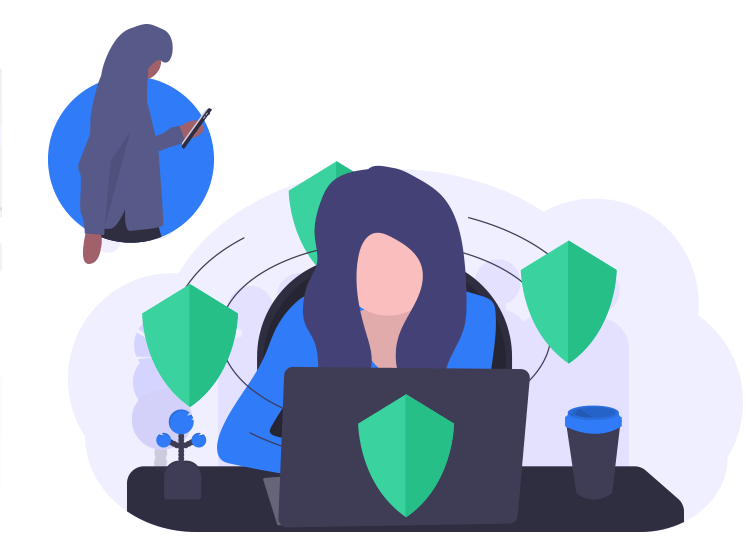 Prevent intellectual property theft: copyrights, trademark, trade secrets, employee know-how, patent rights, and other confidential information. In addition to the physical assets of an organization, its intellectual property is highly crucial.
Since the IP data is related to several employees in the company it becomes highly vulnerable for Intellectual Property theft and should be properly guarded. 
Here are a few simple yet effective tips that will help you mitigate the risks attached to IP theft and ensure full safety and security.
Useful Tips To Prevent Intellectual Property Theft
Follow the below-mentioned security tips to protect yourself against IP theft. Read ahead to learn more.
Establish Data Security Benchmarks and Policies
One of the most important ways to protect IP is to strictly limit its access to only authorized personnel in the organization. Access should be allowed on a need-to-know basis which means only the concerned persons in a specific department should have access to related files. 
In addition to this, it is also essential to update the access rights regularly to combat any breaches. 
Stay fully Informed about your sensitive information
Another important step towards protecting IP is by staying fully aware of its whereabouts which includes where it is saved and who all have access to it. IP details usually include information related to formulations, processes, and methods which are copied and saved by several employees on their laptops, desktops for convenient working. 
To protect sensitive information, the organization should be well aware of employees holding confidential information and should also identify all the possible points of compromise. Apart from this such employees should be placed in high-risk groups. 
Cybersecurity culture should be laid down.
A cyber-security culture should be laid down to reduce vulnerabilities and combat breaches. The higher management of the organization should form a cyber-security strategy for every employee in the organization to follow.
Benchmarks should be properly laid down and cyber-security training should be conducted regularly.
Ensure that all authorized personnel adhere to the policy
It is usually seen that with time we start ignoring the security and IT policies laid by the organization. To ensure full safety against IP threats organizations should strictly enforce security policies especially on the high-risk employees. 
Use dedicated tools to protect IP
Another method that will help organizations to protect their Intellectual Property is Data loss prevention tools. These tools are specifically designed to avoid IP threats and should be made an integral part of the security measures. It not only knows the whereabouts of all your sensitive data but also keeps a track of how it is being used. 
So, this is it, folks. These are few simple yet effective tips that will help you guard your organizational data from Intellectual Property theft.