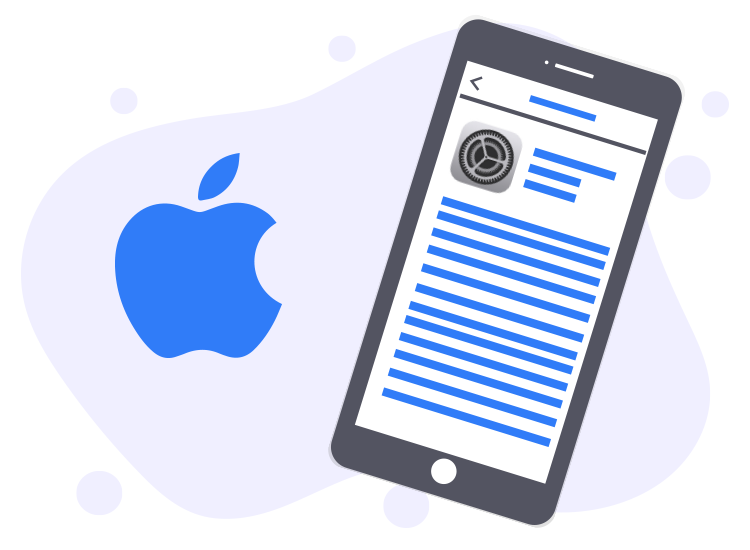 It is again time for Apple users to install the latest iOS update on iPhone or iPad. Three new security vulnerabilities in iOS have been found getting exploited at the hands of hijackers. This spoofing can be a gateway to conquer devices for threat actors. 
The word has recently come out that Apple patched three vulnerabilities in iOS as well as iPadOS and it turned out that they were actively being ripped by attacks. These are zero-day vulnerabilities that fall victim to active exploitation without a patch available out there. 
These vulnerabilities are confirmed and unveiled by security researchers of the Project Zero team, led by Google. 
What is Project Zero?
Project Zero that was formed in July 2014 is basically a team of security analysts who were employed by Google to spot and research about zero-day vulnerabilities possibly present in software and hardware systems. This team has a mission to restrict threat actors to extract the privilege of discovering and exploiting security vulnerabilities. These teams, by recognizing such vulnerabilities and preventing them from being caught by attacks, work on elevating the standards of safety and security for all the Internet users.
What Vulnerabilities has Apple patched in the update?
According to the research by Project Zero, here are these three iOS zero-days flaws:
CVE-2020-27930: This vulnerability works by corrupting memory which thus lets computer code to be executed in order to send malicious components.
CVE-2020-27932: It uses privileges to access iOS kernel allwoing hijackers to execute more malicious code.
CVE-2020-27950: Exploitation of this vulnerability lets hackers to leak memory.
Although there is no exact explanation how these flaws are being extracted by hijackers but as per the chances that are being assumed, the trio is chained together to let attackers exploit them remotely.
Users Signaled to Update iOS 
Now that Apple has waved a clear warning to users about these vulnerabilities, it has been signaled that two of them are being widely explored and made use of. Since the possible consequences are flagged by Apple, users are advised to install the update without sparing a moment in order to steer clear of trap.

Apple has officially released the latest updates of iOS which, ofcourse, brings a set of new features. Those who own an iPhone or iPad should install the update to iOS 14.2 and iPadOS 14.2. If you are looking for a quick navigation to latest security updates, simply check it out on the security updates site of Apple.