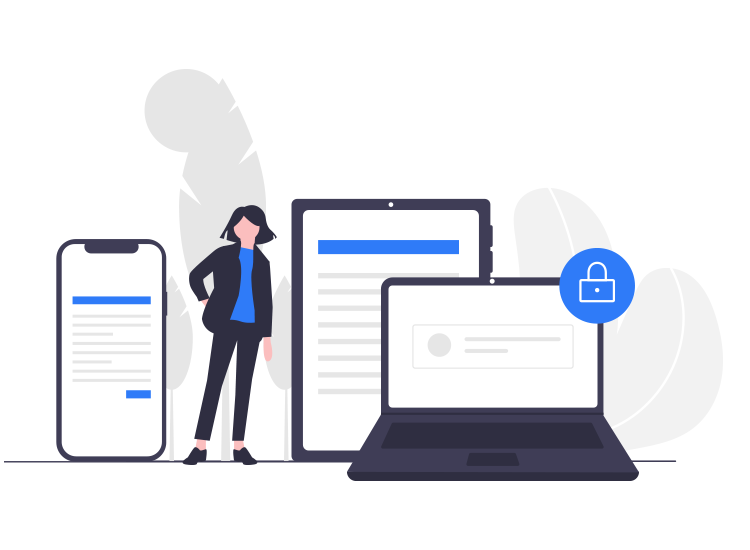 Nowadays, it is essential to keep your devices secure. Thus, you will be able to protect both your personal information and finances. But to do this, you need to know which are the most important safety measures and good practices. You will find them all in this article.
Why you should keep your devices secure?
Most of us are online quite all day long. We search for information, fill in forms, communicate and make transactions using our computers. This means that a lot of sensitive information goes online.
And this information can also be accessible to villains if we do not use the right tools to protect it. Identity theft and fraud are just two of the bad things that may happen.
Just think about waking up one day to discover that your bank account is empty. Or imagine the police coming to ask you about some problems you know nothing about. Still, they seem to have been done by you. This is because hackers can use your computer as a 'zombie drone'.
So, hackers can launch attacks that seem to come directly from you. Villains can deposit spyware or viruses on your computer, which will make your computer slower. Also, they can destroy your files.
But you can lower or even eliminate these risks if you follow the tips below.
Tips to keep your devices safe
For your online safety, make sure you tick the following:
Always download the updates from the operating system provider.
Use antivirus, antispyware, and firewall solutions from trusted providers, and keep them up to date.
Choose strong passwords and change them periodically.
Use two-factor authentication methods, whenever these are available.
Keep your personal information safe. Always think twice before clicking a link or inserting your data. Check the websites asking for them, before doing this.
Whenever you might suspect that there is unusual activity in your bank accounts, freeze them, and directly contact the bank and the authorities.
Now, that you know how to keep your devices secure, chances are that your information and money are safer. But always keep your eyes wide open and be prepared to take action.