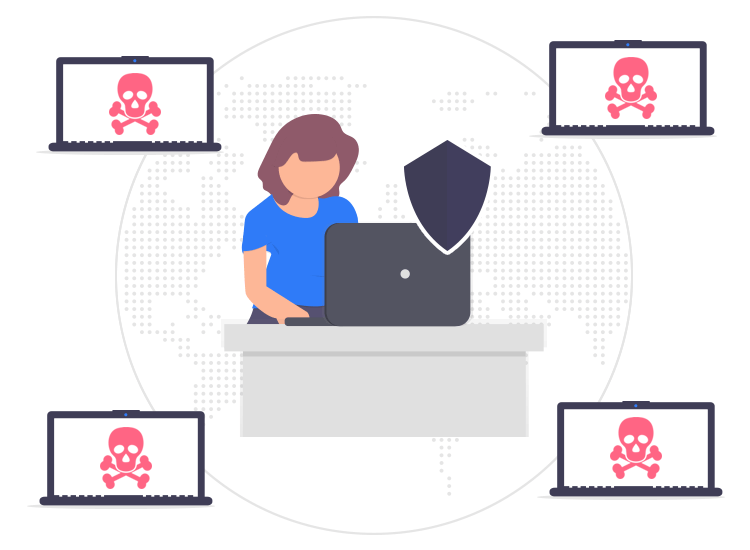 Necurs Botnet is known to be one of the biggest malware distributors and spam emails that the internet has seen in the last few years. It uses a massive collection of cybercriminal-controlled systems to infect computer machines all over the world, hence the name Botnet. 
These machines are then used to spread malicious attachments and spam emails including harmful ransomware and other digital threats. Necurs is known for its malware distribution capabilities and mainly targets Windows Operating systems.
Here are some of the common functionalities of this highly notorious malware.
It can exploit victims' email id to send across spam emails to its contact list.
It is powered with Anti-detection capabilities that can easily bypass the security walls of a computer device.
It can stay inactive for long periods and then reinstate function with new commands.
It is also capable of carrying our DDoS attack.
Also, this malicious malware has the capability to spread RATs, ransomware, Banking Trojans, Cryptocurrency Miners, and Infostealers.
Hackers can easily gain remote access to the machines infected with Necurs Botnet.
Network Connection Used By Necurs Botnet
Necurs Botnet is an intelligently designed malware that deploys domain generation algorithms(DGA) to avoid detection and hide its dirty activities. Whenever a new domain is registered, its related C2 server IP address is decrypted by the bot to gain a remote connection with the C2 server. This process makes it impossible to detect these DGA domains. 
The DGA algorithm uses 2 DGAs for generating different domains, 
DGA1: It is designed to detect sandbox environments and can generate only 4 domains at a given time.
DGA2: 2048 domains can be generated by DGA2 covering around 43 Top-level domains which expire on every fourth day.
In addition to this, it also consists of some backup hardcoded domains that can be used in place of any fallback domains to make a connection with the C2 server. 
How to Protect Yourself From Necurs Botnet
Here are a few prevention tips that will help you stay protected in 2020. 
Avoid downloading and opening email attachments whose source you are not sure about. Spam emails are a widely used method to spread malicious malware like Necurs Botnet. Here hackers send fake emails with infected attachments and links to third-party websites.
Regularly scan your device for viruses and malware with a powerful antivirus program.
Regularly update your machine and Operation system to patch it against all security vulnerabilities and loopholes.
Never visit a third-part website and avoid clicking on pop-up ads that fill your computer without any reason.
Use a robust Ad-Blocker tool to avoid infected ads and pop-up from appearing on your screen.
Stay alert and practice all prevention methods to stay guarded against Necurs Botnet.