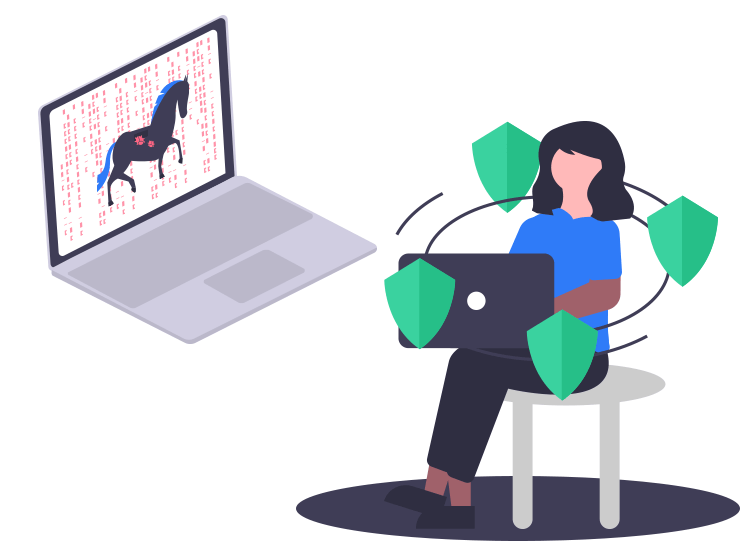 A Trojan Infostealer, commonly recognized as the information thief, is a nasty type of computer Trojan that is designed by digital hackers and programmers to gather and steal valuable information from vulnerable systems without the users' knowledge. The most common strain of InfoStealer Trojan collects the following information:  
User name
Device ID
Passwords
Credentials for online banking
Postal code
Phone numbers
Region
Security certificates
Additionally, the Infostealer Trojan can secretly monitor user behavior and record communications with online banking websites and social media, thus obtain sensitive exchanged data packages. After collecting user's valuable data and files, cybercriminals tend to upload the details on a remote server so that they can later use this data to carry out their criminal activities. Below are some of the common performance issues that you may encounter if your system is compromised with a high-risk malware infection like Trojan.Infostealer.
Common Symptoms of Infection
Trojan.Infostealer may run as a start-up entry and consume high CPU usage.
Applications and software programs may begin to lag or shut down unexpectedly.
Sudden drop in computer performance.
Search engine results may end up displaying irrelevant banner ads.
Frequent redirects to suspicious, third-party websites.
It may change your default browser settings and add invalid entries to Registry Editor.
Power and battery backup reduce abruptly.
Type and Source of Infection
Trojan.Infostealer may enter in the targeted systems through any of the following distribution techniques:
Product bundling: The info stealer Trojan virus may come packaged with free online software.
Spam emails: Malicious email attachments is another popular method used by cybercriminals to inject virus infections into the targeted computer.
Social clickjacking: Fake software updates, tempting advertisements, and coupons, bogus system warnings, etc.
P2P file sharing and torrents, portable storage devices are some other common tactics that hackers often rely on to distribute harmful Trojan.Infostealer program onto the user's system.
Tips to Prevent Trojan.Infostealer
Install a reputable anti-malware program to shield your system from low or high-profile malware attacks.
Keep your Windows system up to date and install all critical software updates.
Turn on your web browser's pop-up blocker to disable harmful and unwanted ads or offers.
Avoid downloading freeware from suspicious websites.
Do not open or run email attachments from an unknown sender.
Take regular backups to prevent the loss of your crucial data.
Always keep your device protected with reliable and most up-to-date antivirus software to give cybercriminals a tough fight.