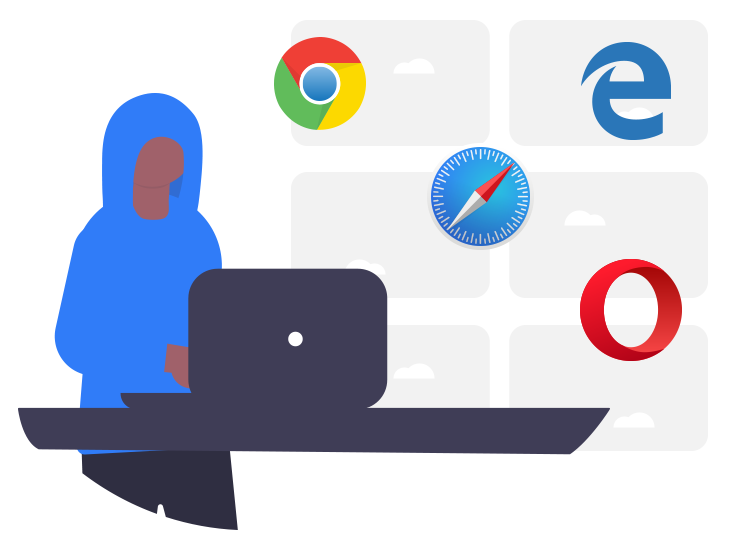 If your browser search queries are constantly being redirected through fake web searchers like ProductUpgrade, then you should look for ways to remove the installed browser hijacking application before it causes any damage to your computer system.
Browser hijackers, commonly known as hijackers, are a form of unwanted software that are created specifically for the purpose of modifying Internet browser (e.g. Google Chrome, Firefox, Safari) settings, to inject unwanted pop-ups and intrusive advertisements into the user's browser. 
The cybersecurity threat landscape is constantly evolving, with new malware and redirect viruses arising daily. In light of this, cybersecurity investigators have recently discovered a new rogue application with browser hijacker qualities. Dubbed as ProductUpgrade, the application has been found promoting fake search engines and making modifications to web browser's settings without a user's knowledge or consent.
What is ProductUpgrade Browser Hijacker?
ProductUpgrade is a rogue application categorized as a browser hijacker. Since applications of this type are installed by employing dubious methods (e.g., product bundling), ProductUpgrade is deemed to be a Potentially Unwanted Application (PUA) as well.
Once installed, this browser hijacker modifies the browser settings and replaces the existing homepage, default search engine, and new window URLs with the addresses of illegitimate search engines. 
Besides this, the hijacker application includes unwanted pop-ups, banners, and other intrusive advertisements to show up in the search results. When the user clicks on any of the sponsored ads and/or links displayed in the search results, the developers of ProductUpgrade hijacker earn advertising revenue.
Common Symptoms of ProductUpgrade Browser Hijacker
You may experience the following symptoms if you have any type of web browser hijackers installed on your computer system.
ProductUpgrade takes complete control default search engine, homepage, and new tab.
Frequent redirects to unsecured and untrustworthy/malicious sites.
Search queries are getting redirected through illegitimate search engines.
Automatic download of executable (.exe) files from unknown sources.
Websites taking much longer to load.
Lots of unwanted pop-up advertisements, banners, fake error alerts, etc.
How to Remove ProductUpgrade Browser Hijacker?
Browser hijackers like ProductUpgrade Search are quite easy to remove compared to other next-gen malware threats. The easiest yet most effective way to get rid of ProductUpgrade browser hijacker along with all its associated files is to run a complete system scan using a trusted and reliable antivirus or anti-malware software on the compromised system.