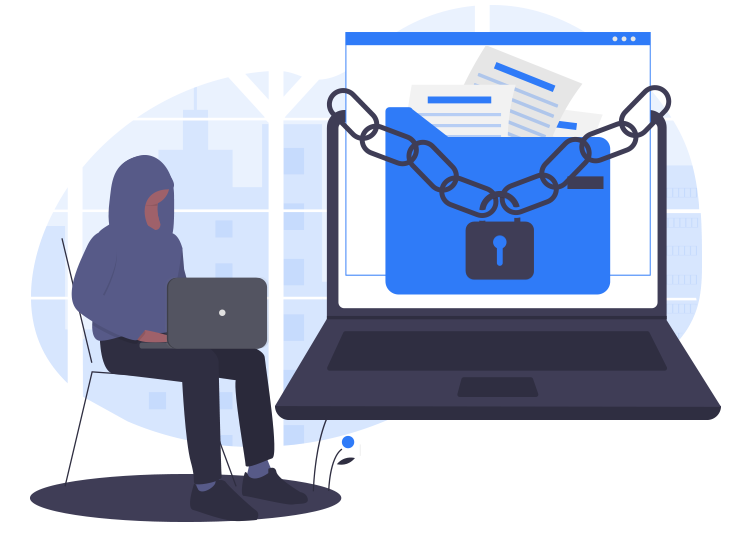 Tfude Ransomware: What You Need to Know
Ransomware attacks on private organizations, statutory government bodies, data centers, universities, and hospitals are increasing exponentially with each passing year. In the research, cybersecurity investigators found an extremely notorious file-encrypting cryptovirus named Tfude ransomware. 
Tfude ransomware belongs to a well-known STOP ransomware family and is considered one of the new variants of Djvu ransomware. Like most file-encrypting crypto viruses, it infiltrates the user's system through spam email messages and their malicious attachments. After successfully entering the targeted system, it encrypts the victim's stored files and compels them to purchase a decryption tool.
For this purpose, hackers and malware developers use unique encryption algorithms such as AES, RSA, or SHA. These unique key codes lock up every single data found on the targeted computer's hard drives and make them inaccessible. In addition to the encryption, Tfude ransomware renames all locked files by adding the .tfude file extension. For example, "sample.jpg" is renamed to "sample.jpg.tfude ".
Additionally, it displays a ransom note (text file) named "_openme.txt" whenever a victim tries to open a compromised file. Through this ransom note, cyber criminals inform about the encryption and urge the victims to contact them via the pdfhelp@india.com or pdfhelp@firemail.cc email addresses. These cyber crooks even offer a 50% discount for the decryption tool if the victim contacts them within 72 hours of file-encryption.
Don't Pay Ransomware Demands! Always Say No to Cyber Criminals
Paying money demanded by the hackers to purchase the decryption key is not a good option because the odds of being cheated on are far greater. Moreover, there also have been various instances where the victim's computer was attacked by the same ransomware variant again even when the victim's contacted the hacker and paid the demanded ransom amount.
In short, if your laptop or desktop system has just become a victim of such a nasty ransomware attack, it is recommended to invest the demanded ransom amount into some kind of backup & recovery software so that you don't have to suffer from data loss problems again in the future.
Also, if you don't already have security software installed on your system, we recommend getting a potent and robust antivirus/anti-malware program quickly to create a 24X7 shield against all kinds of visible or invisible cyber threats.