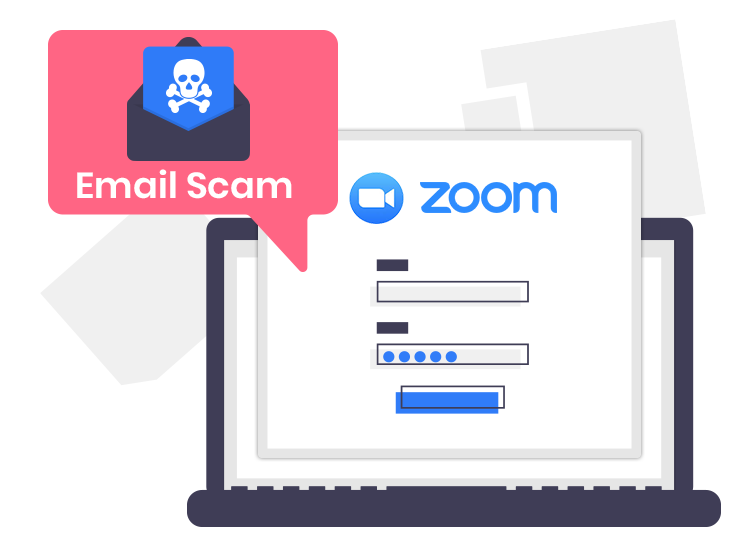 "You have used Zoom recently – I have very unfortunate news" is nothing more than a sextortion email scam. Like many other similar sextortion emails, this one tries to extract a huge amount of ransom (in cryptocurrency, particularly bitcoin) from naive Internet users by threatening to release sexually explicit images and videos of them. 
During this Coronavirus pandemic, many people are using the Zoom app to stay connected with their friends and family. If you're also one of them, then you should be aware of this recently discovered Zoom email scam. The following guide will give you all the information you need to know about this sextortion scam.
"You have used Zoom recently – I have very unfortunate news" Email Scam: All You Need to Know
Sextortion scams are an industry-wide issue where cyber scammers use scare tactics to trick users into sending Bitcoins. It's not ransomware, since the target files are not tampered with. "You have used Zoom recently – I have very unfortunate news" is one of those scams where scammers claim that they have recorded your videos (or taken sexually explicit photos) of watching or utilizing pornography and threatens to share it on social media platforms and/or with your friends, family, and work colleagues if the demanded ransom is not paid.
Most commonly, these sextortion emails will claim to be from someone who has compromised your computer and recorded sexual activity of some kind using your computer's web camera.
Cyber scammers behind this sexual blackmail scam trick unsuspecting recipients into sending Bitcoins by claiming that they have exploited an unpatched zero-day vulnerability in the Zoom application which allowed them to access computer webcams and capture intimate images and videos.
Furthermore, they threaten to share sexual information or images with victims' entire Facebook or Outlook's contact list if they fail to pay $2000 worth of Bitcoins within a period of 2 days (48 hours) after the email is received.
To make this claim appear genuine, the cyber scammers may include a genuine password associated with one of your email addresses as proof of data leak or breach.
Things to Remember: Sextortion Email Scams
Anyone who has received sextortion emails like "You have used Zoom recently – I have very unfortunate news" should always keep in mind that attackers behind it do not have access to their web cameras or have captured any intimate pictures or videos of them. Therefore, such emails should never be trusted.