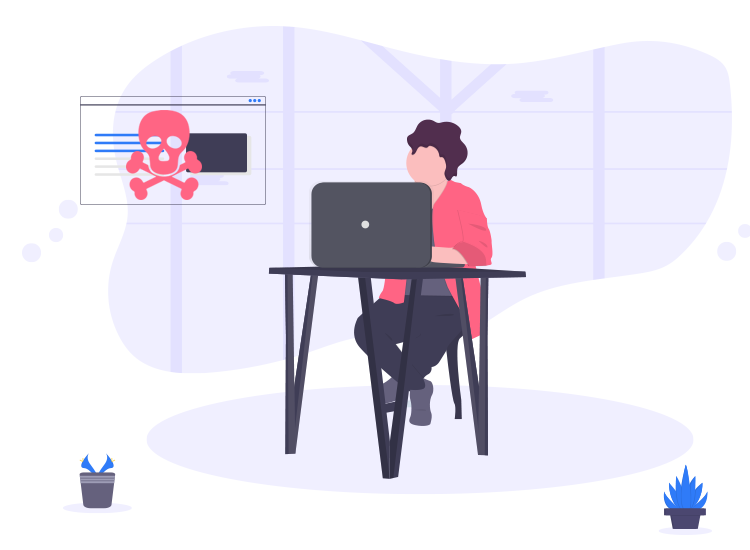 A cookie poisoning attack uses social engineering techniques to manipulate and exploit cookies for sending fake information to the server and breaching the security walls.
Cookies are tiny pieces of data that are stored and saved in the user's web browser. They are used to monitor important details related to the browsing information of a specific website.  Hackers can use the cookie of a particular site, tweak it to gain unauthorized access to the user's information. Apart from this, it can also trick the server with manipulated cookies as a newer version of the originally created cookies.
It has the potential to affect the web-server, client-side applications including data transmission.
Different Faces Of Cookie Poisoning
Man-in-the-Middle Cookie Hijacking
A MITM attack is a form of Cookie hijacking/poisoning attack. Here the attackers bypass the security wall and gain access to the communication happening between the web server and the web browser. Its main aim is to get access to the cookie information that is being transmitted. Further, the hackers can use this gathered cookie information to manipulate details and steal user's information for personal benefits.
Client-Side Cookie Poisoning
In this type of attack, hackers try to manipulate the cookies before it is transmitted to the web server. It can easily be done by pressing the F12 key and using the GUI details to manipulate the cookies. Alternatively for advanced attacks, hackers can also create dedicated HTTP requests. 
Cookie Hijacking Using Buffer Overflow
This is another area where hackers exploit cookies for their personal benefits. They manipulate the cookies and use them for carrying out buffer overflow attacks. If your web server is using a software that has security loopholes then attackers may access the cookie information in an unauthorized manner to carry out a buffer attack. 
Defense Against Cookie Poisoning
Unfortunately, there is no single method that can ensure 360-degree safety from a Cookie Poisoning attack. Here are a few preventive and defensive measures that you can practice to guard yourself against cookie-related digital threats.
Only use HTTPS websites, they are properly encrypted and tremendously reduces the chance of a cookie poisoning attack.
Ensure that you only use trusted and reliable software to create session identifier\s. The use of personal generators is not advocated much by security experts.
Scan your device on a regular basis using a powerful security suite. This will take care of all the system vulnerabilities and strengthen its security walls.
There are high chances that the data given on the client-side is manipulated, we recommend you to not go by it blindly.