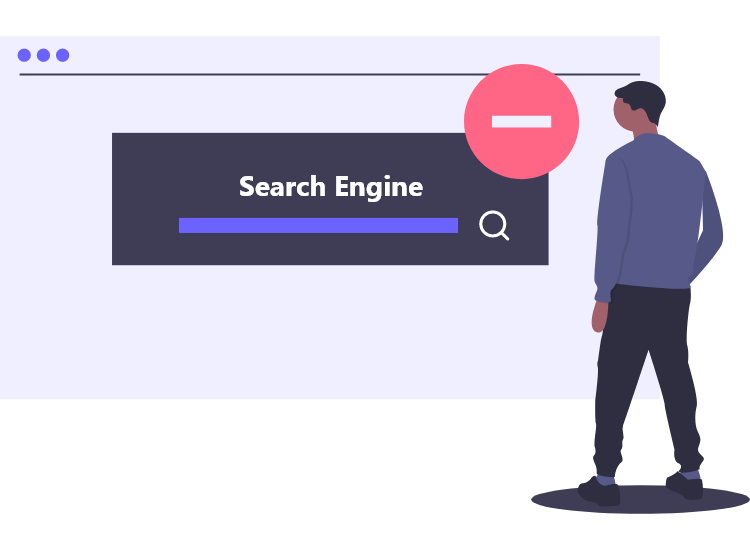 The Default Search virus (default-search.net) is a kind of malicious search engine infecting computers worldwide. It focuses on providing improved search results and may seem legitimate but, in reality, is a browser hijacking virus that keeps track of your browsing activity. Once your web browser is infected with this malicious extension, it will change the default search engine and homepage of your browser to http://www.default-search.net (note: stay away from the URL, this is why we didn't link to it) and then infect it with advertising-supported software, a.k.a., adware.
Default-Search.net Redirect: Source of Infection
The Default-Search.net redirect is caused by the Settings Manager or Linkey browser hijacker that could have come bundled with other freeware or shareware software that users download from the Internet. It typically targets all the major internet browsers such as Google Chrome, Mozilla Firefox, and Safari and hijacks their homepage to display malicious ads.
Common Symptoms of Default-Search.net Redirect Virus
Here's what might happen if your laptop or desktop computer is infected with a browser hijacker.
Browser Crashes & System Instabilities
The web browser might show signs of unstable behavior like freezes, crashes, etc.
It changes the home page and search engine for your browser changes to a different malicious domain.
You might see new malicious add-ons/extensions at the top of your toolbar.
Unknown programs are installed from third-party websites without the consent of the owner.
Poor PC Performance
Internet or wireless network connection stops working.
Slow server response times.
Advertising and Marketing
Whenever a user tries to browse the web, he/she gets redirected to some random third-party, deceptive website which may either show malicious ads or would show false warning alerts.
New tabs open in the web browser redirects to unfamiliar pages or shows ads which affect user internet surfing experience to a great extent.
Misleading pop-ups and bogus scan results claiming that your computer is infected with some malware.
Remove Default Search Virus from Your Computer
You can use the Windows built-in Control Panel tool to identify and delete any malicious program that might be installed on your system. You can proceed with the below steps to remove Default-Search.net redirect from your computer using Control Panel.
Open Control Panel.
Click the 'Uninstall a program' option.
Look for the 'Linkey or Settings Manager' program, select it, and then press the 'Uninstall' button.
Follow the on-screen prompts to complete the installation process.
If you're still having issues related to performance and speed, then it is advised to run a full system scan using a trusted anti-malware software. A malware removal tools deep scan every corner of your PC and help remove all the visible or invisible malware threats from your PC.