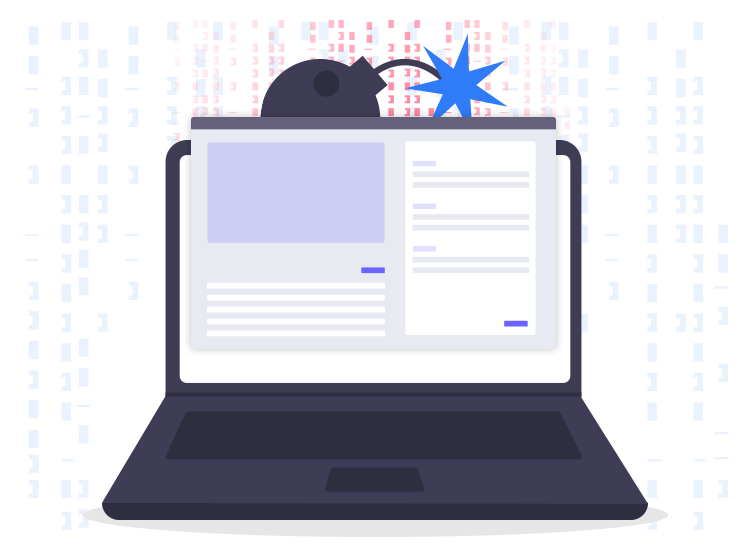 Logic bomb protection: A Logic Bomb is an event-based malicious code used by hackers to infect worldwide PCs. In this, an infected code is inserted into your computer device, network spectrum, and its operating system which gets executed at a particular event. 
The otherwise harmless code can be both time and event-based. 
An event-based code gets triggered with the launch of a particular application or with an event.
While a time-based code gets active at a specified time.
The most dangerous thing about a Logic Bomb is that it can lie dormant in your device for months without the victim's knowledge waiting for a specific trigger point. The extent of damage caused by a Logic Bomb can range from data theft to system crash along with identity theft. 
Popular Example of A Logic Bomb Attack
A US security firm used this methodology to steal the records of several South Korean Bank and broadcasting companies. The injected code was set on a particular date and time and was able to completely wipe the master boot records and the hard drives of the attacked devices. 
The attack prevented ATMs from dispensing money.
Protection Against A Logic Bomb Attack? 
Here are a few safety tips for you that can help you prevent and protect yourself against a Logic Bomb attack.
Ensure that your antivirus is up-to-date with the latest version.
For better protection always keep your auto-protection and email screening features on active mode.
Always scan your portable devices before accessing any data stored on them.
Be highly cautious while downloading various software, experts recommend the use of official and authentic websites for all your downloading needs.
Follow rightful email and Internet safety etiquette. Never visit any unknown website and avoid opening suspicious email attachments. 
If you are using an old OS version update it right away to patch any existing security loopholes.
In addition to this, you can also use a strong VPN connection while accessing public WiFi connections. 
In addition to the above-mentioned prevention measures, one should also carry almost caution and vigilance. Scan your device regularly to fight against malicious malware and dangerous PC threats like Logic Bomb.