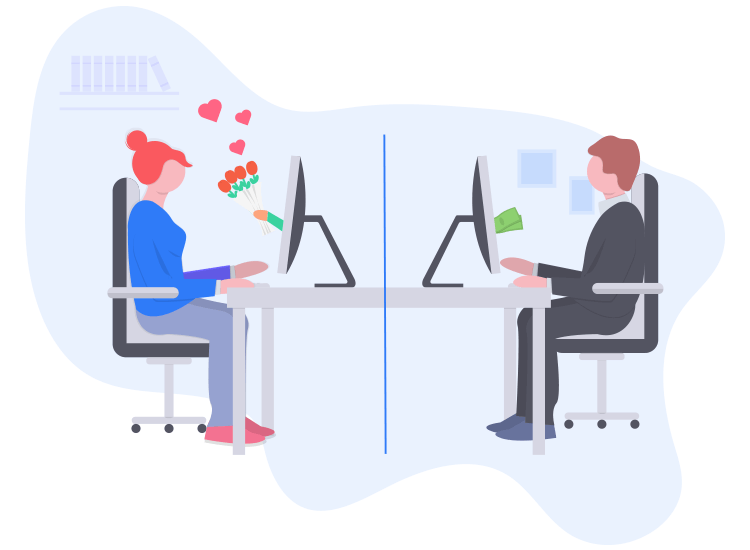 Tricking in the name of love is an age-old game. Romance fraud is an online way of scamming and exploiting those who look for love and romance through online dating sites, dating apps and of course social media. Let's take a look at what romance scams are and what is romance scam protection.
In 2019, about 201 million USD was reportedly lost by victims of romance scams and love frauds. So, ever wondered how these scams are actually schemed and plotted? Let's take a look at what romance scams are and how we can stay protected.
How romance frauds are plotted?
Technically known as 'catfishing,' love scams take advantage of people's emotions to cheat them for monetary gains and fulfill other nefarious motives.
Scammers and cyber exploiters create fake profiles on social media sites like Facebook, Instagram, LinkedIn, etc and dating sites like Tinder, etc.
They may typically adopt fake names, pose to be from foreign locations and pose as Government servants, doctors, defense personnel so that people believe their identities.
They approach easy targets through social media or dating sites.
Then, they start expressing fake emotions over a relatively short period.
They will even try to get more personal by asking for a private phone number to get in touch.
They might suggest building intimacy by asking for intimate photos and videos from the victim so that they can be blackmailed later.
They might go to great lengths to take people into their confidence and slowly ask for money by pretending to be in some kind of financial crisis or emergencies.
They may even trick the victim into sharing their banking and credit card details with them.
They might even ask their victim to transfer money to someone on their behalf or send something to someone.
Money laundering and smuggling are severe criminal offences and scammers might use their victims to undertake such criminal offenses on their behalf to evade the law.
Some criminals can even start threatening and blackmailing their victims. They may even lure their victims overseas to further exploit them.
How to Safeguard yourself against romance scam:
Don't reveal your personal details too much.
Don't transfer money, it's the best romance scam protection.
Recognize inconsistent and fraudulent behavior.
Stop communicating with them.
Do some investigation about them if you can.
Do a reverse image search of the profile picture to see if it's associated with other identities.
If at all you have revealed your banking details, then get in touch with your bank to block your cards and change your account details.
Report to the authorities if you feel threatened.
Romance scam protection implies a bit of effort, but it keeps your heart intact and your money in your pocket.