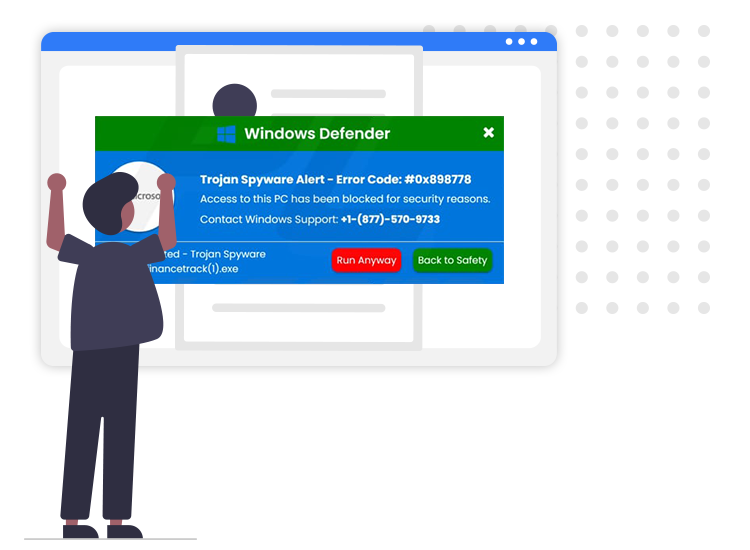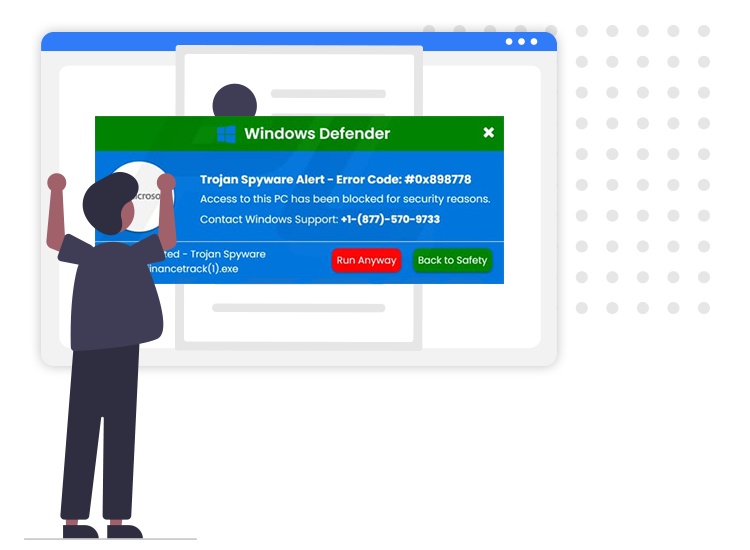 What is the "Trojan Spyware Alert" pop-up scam?
The reason you are here reading this post is that your system might have shown you a pop-up error saying "Your system has crashed or that a Trojan/Spyware has been detected". This new browser-based tech support scam campaign called "Trojan Spyware Alert", is out in the wild, and its potential targets are macOS users.
If you're curious to learn all there is to know about tech support scams, then you've landed on the right page. Today, through this article, we offer a short primer on support alerts or scams, what it is, what it tries to do to you, and what need to do to protect against it.
The "Trojan Spyware Alert" Scam: Everything You Need to Know
The 'Trojan Spyware Alert' is nothing but a tech support scam. Scammers behind such scams display fake error messages and attempt to trick users into calling the given toll-free number to receive support services. The message pretends to be coming from the official Apple page and encourages users to pay money for unnecessary software (e.g., security programs).
Any such pop-up scam attempts to trick unsuspecting users into believing that all of their login credentials and sensitive details are at risk due to the virus infection found on the computer. And if an action is not taken immediately, cybercriminals or hackers may sell all your personal details on the dark web or use it for extortion, bank frauds, etc.
In most cases, users end up on such technical support scam pages through other skeptical web domains by clicking malicious advertisements or when some installed potentially unwanted applications (PUAs) opens such pages for them. Whatever the case is, users do not visit shady pages like "Trojan Spyware Alert" intentionally.
Follow the simple steps below if you're seeing these fake pop-up error messages on full-screen mode and unable to close them.
Press Command + Option + Escape keys at the same time on your keyboard to launch the "Force Quit" application.
Select the web browser you're using and then click on the "Force Quit" button.
How to Protect Yourself against "Trojan Spyware Alert" Scam
Always remember that the "Trojan Spyware Alert" popup is nothing more than a scam and you should not purchase anything from technical support phone numbers provided in these messages. Treat all such scam pages or unwelcomed phone calls or with distrust. Furthermore, if you believe an advertising-supporting software (adware) has compromised your Mac and is redirecting you to such pages, then we recommend running a system scan with a trusted antivirus or anti-malware software to get rid of it automatically.