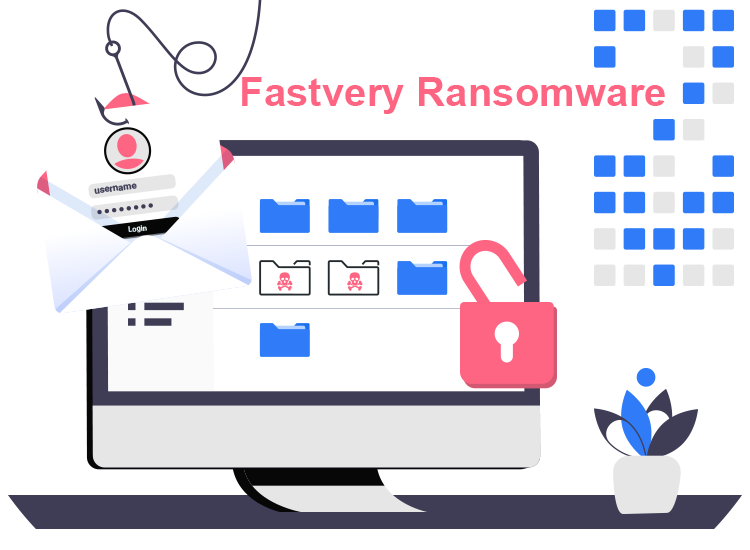 Fastvery ransomware is a new variant of the Phobos ransomware family. This form of malware infection operates by encrypting files stored on the victim's computer using a strong encryption mechanism and then demanding ransom payment for the decryption. Like other variants of the Phobos ransomware family, Fastvery encrypts all kinds of stored files including audios, videos, documents, pictures, and other related files of your computer hard drives.
You are advised against paying money as there is a high risk of getting scammed by ransomware developers. Instead, you can use this guide to remove the Fastvery virus and restore your files without paying a ransom.
What is Fastvery Ransomware?
Fastvery ransomware is defined as a new variant of a highly risky ransomware family called Phobos. Following infiltration, this file-locking virus applies sophisticated encryption algorithms in order to block access to user-sensitive data and then demand a certain amount of ransom fee in the form of Bitcoin or other cryptocurrencies for the decryption key.
During the encryption, Fastvery renames the affected files by adding a unique victim ID, email address of crooks, and a ".fastvery" extension to the original filenames. For instance, it renames a file "mypicture.png" to "myphoto.png.id[1ABMN876Q-9874].[fastvery@veryfast.biz].fastvery".
Upon successful transformation of files, it puts a text file ("info.txt") based ransom note in all infected folders and also displays a pop-up window ("info.hta") on desktop screen with ransom demanding message.
As per the details included in the text file (ransom demanding message) powered by Fastvery ransomware infection, it informs users that their files have been locked. And in order to restore them back, they need to contact the ransomware authors and pay the ransom money.
How Does Fastvery Ransomware Infect Your Computer?
Notorious malware infections like Fastvery ransomware sneak into the targeted system without user permission through various deceptive tricks. Let us have a look at the most popular ones:
Spam email (Malspam) campaigns
Malicious advertisements (Malvertising)
Illegal activation (software cracking) tools
Dubious downloading channels
Virus-infected websites
How to Remove Fastvery Ransomware from PC?
The Automatic Removal process is the most convenient and trusted way to remove malware infectionssuch as this one. This method only requires users to run a complete diagnosis on the infected PC using a reliable and potent anti-malware software.
Once the Fastvery virus has been successfully removed, you can perform the file recovery procedure using a professional data recovery program/tool.