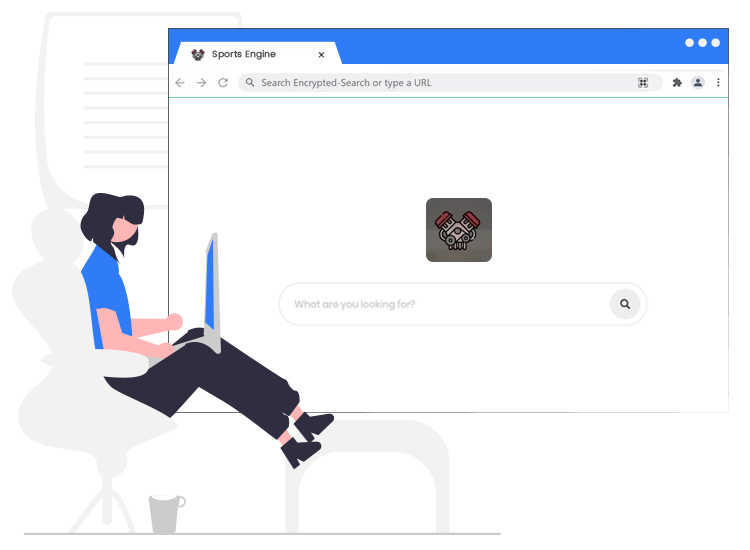 If your browser's homepage changed, you might be a victum of the Sports Engine browser hijacker. This changes both the homepage of the browser and the page that loads in a new tab.
In this article, we will let you know how to remove this malware and protect your system from such attacks.
What is this browser extension?
As mentioned before, the Sports Engine Browser Extension changes the homepage of the browser. The page contains a search form and a wallpaper. Still, the extension does not behave like usual malware. Moreover, it is usually installed manually by the users.
It is not always easy to make a difference between legitimate pieces of software and the others. And this one may come in bundles with other legitimate software. So, you might not be aware when you install it.
Anyway, you should uninstall it as soon as possible. This is because it might become an open gate for more dangerous software. Read on to learn what you need to do.
Tips to remove the Sports Engine
The removal guide includes more steps to clean your browser and also to remove it from your Windows system.
A. Uninstall the browser extension:
Open your computer Settings, by writing "Settings" in the Windows search bar.
Click on Apps.
Look for any unknown or suspicious programs.
Click on these and choose Uninstall.
B. Remove the browser extension and its settings from your browser. These steps are for Google Chrome, but the process is very similar for the other browsers, too.
Open your browser's Settings by clicking the three dots in the top right corner of it.
Choose Reset settings from the left hand menu.
Choose Reset settings to their original defaults.
Click Reset settings.
C. Use a legitimate and powerful anti-malware program. You can find here a list of the best such options.
Use an online scanner for malware infections, such as ESET Online Scanner