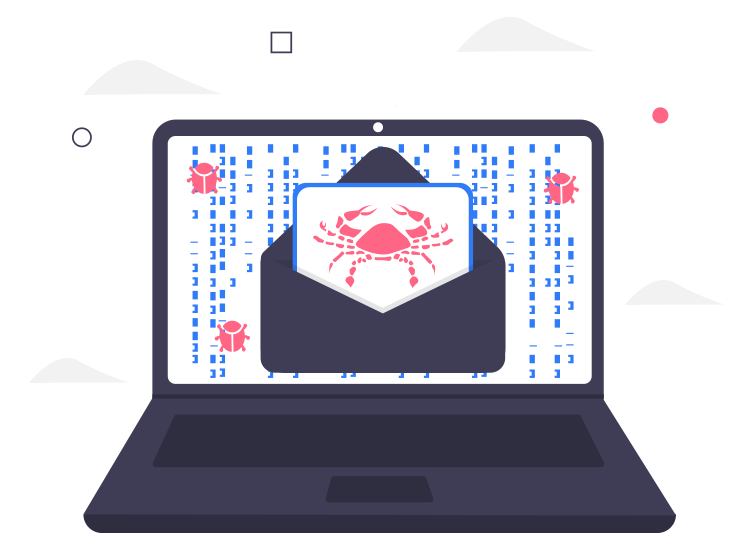 GandCrab ransomware belongs to the family of Ransomware and keeps coming back in a refined version. First discovered in January 2018 it works on RaaS (Ransomware-as-a-Service) and holds a market share of approximately 40%.
To date, its developers have released 5 different versions and have successfully charged around $2 billion of ransom amount. 
Working Methodology of GandCrab ransomware
Similar to any other ransomware GandCrab also works by encrypting users' data and then demands a ransom for a decryption key. Home users and businesses running on Windows were its main targets. 
It deploys a sentimental and romantic phishing mail to fool users. The email comes with a romantic subject line along with an infected ZIP attachment named Love_You with a heart embedded in its body. A single click and extraction of the Zip file in enough for the ransomware to execute. 
Once you have an infected system, it will place a warning note on your computer screen asking for ransom in cryptocurrency, more specifically Bitcoins.
An important point to note here is that paying the ransom is not going to help you and should be avoided in all scenarios.
Avoid Being Caught By Greedy GandCrab Ransomware
Here are a few tips on how to prevent and protect yourself from this nastiest ransomware: 
Follow Email Etiquettes: Practice utmost caution while opening emails from unknown sources. An email with misspelled content, suspicious links and attachments are usually used by cybercriminals for phishing attacks. 
Create Regular Backup: Regular system backup offers a great way to reduce data loss. 
Use Strong and Complex Passwords: A complex password along with a 2-factor authentication adds an extra layer of security to your system. Always ensure that you set a password that is hard to guess and avoid using similar passwords for different accounts.
Keep your device Up-to-date: An up-to-date device will protect your device from being exploited by cybercriminals. System updates are usually released as security patches of past loopholes and protect your device from any unauthorized access. Ensure that you update all your broken and outdated drivers from time-to-time.
Use a powerful security suite: A powerful cybersecurity software is imperative to keep your device safe and secure. In addition to this security experts also advocate the use of a strong VPN connection to avoid malware from rooting into your device.