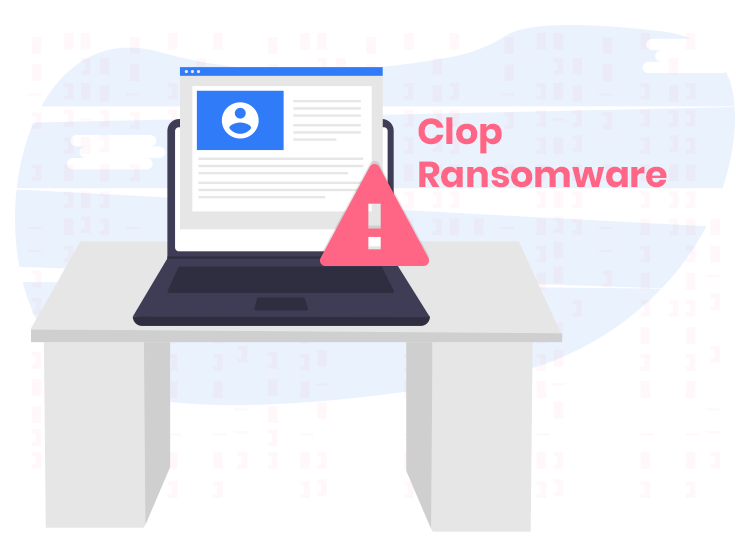 Clop ransomware is a vicious file-encrypting virus that belongs to a well-known Cryptomix ransomware family. The major objective of this malware infection is to infiltrate the security vulnerable system and encrypt every single file with the nasty. Clop extension and further compel the owner of the infected machine to pay the ransom money within some time limit for the alleged restoration of locked data.
Clop Ransomware: Distribution Techniques
This malicious file-encrypting virus is spread using the same techniques that are employed to distribute the other malware infections by exploiting security loopholes or vulnerabilities of the compromised system. Usually, most of the malware programs, i.e., ransomware are downloaded by the users themselves – hackers use advertising-supported software or social engineering tactics to mislead users into clicking unsafe links.
Below are some of the most common distribution techniques through which cybercriminals try to inject harmful program like Clop ransomware into the targeted system:
Clickjacking: Most of the malware authors rely on online social media networks and appealing pop-ups to provoke the users into clicking them, i.e., update your Windows to win a brand new iPhone.
Spam (Junk) Emails: A lot of harmful programs and Trojan viruses can get into your system through malicious attachments. Cybercriminals usually send these unsolicited messages in bulk, containing malicious links in the email body.
Product Bundling: The majority of potentially unwanted programs (PUPs) are installed through freeware and shareware, and in this case, the user is equally responsible for approving the installation of such additional malicious programs without reading the terms and conditions carefully.  
Torrents & Peer-to-Peer (P2P) File Sharing: Malware infections can also get inside your computer through peer to peer file-sharing software like torrents. By giving them unsuspicious names, cybercriminals trick users into clicking or downloading such files.
Removable Storage Media Devices: Laptop and desktop computer users can accidentally download and install high-risk viruses through portable storage media devices like USB flash drives, external hard drives, or through Blu-ray disks.
Adult & Pornographic Websites: Most computer infections come from visiting malicious and pornographic websites. 
How to Protect Yourself against Clop Ransomware?
First of all, we advise you to stop paying the ransom amount to cybercriminals as there have been many instances in the past where users were attacked by the same ransomware virus again, even when they have already paid the demanded money. We recommend you investing the ransom money you are asked to pay into purchasing a trusted and powerful anti-malware software to prevent such deadly malware infections from entering into your system in the future.