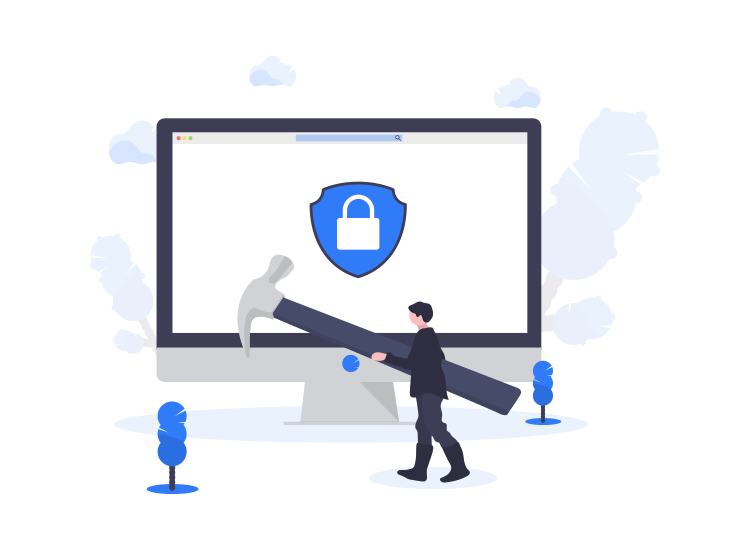 Our personal data is at risk all the time, as we spend an important part of our lives, online. Although regulations are in place almost all over the world, we still hear about data breaches.
Nowadays, the data that we share seems to be the most valuable thing, online, for ourselves, companies and villains. So, the way we protect our details is more important than ever.
How can your personal data be exposed?
Your details should always be safe. Authorities around the world imposed data protection rules, to make sure this happens. But this is not a guarantee.
Sometimes, some websites do not obey the rules, either because they go wrong or because they want to. Some other times, they have breaches that allow hackers to access the data.
No matter the reason, we should be aware all the time that our sensitive information might be at risk.
Although no method is 100% sure, you can significantly decrease the chances of your data being stolen. We will present you with the most important steps to take.
How to keep your information safe?
Although the danger might always be there, a few things can keep you away from trouble:
Secure your devices with passcodes.
Use unique and strong passwords for all your accounts. If a villain manages to discover one of your passwords, you do not want them to have access to all your accounts. Of course, remembering them might be a challenge, but a password manager from a trusted provider can help with this.
Never share too much personal information on social media. Also, always use privacy settings, to limit the public who can see them.
Avoid using free Wi-Fi networks for important things. Whenever you use public networks, the risk is present. Still, if you have to do this, it is safe to use a VPN (virtual private network), to encrypt your online activity.
Never keep unused accounts active. They might host important data, and hackers would do anything for identity theft. So, the best thing to do is to close and delete them.
As mentioned before, identity theft can still occur. Still, taking the right steps helps you keep your sensitive data safer. You can learn more about sensitive data exposure, here.