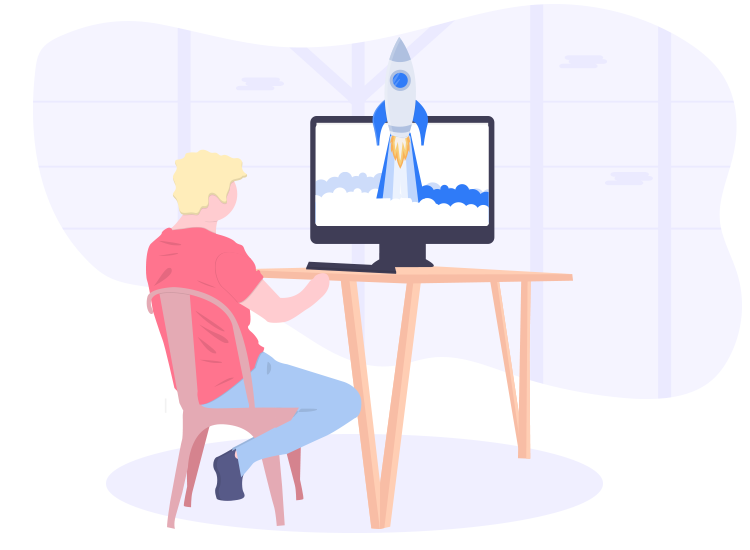 Here are a few tips on how to remove RocketTab Ads, the browser extension developed by Rich River Media. This browser add-on claims to generate improved search results but instead bombards your browser with tons of pop-up ads and unwanted advertisements such as coupon offers, fake software updates, cash prizes, and many more. This plug-in disguises itself as a legitimate extension but, in reality, is a type of adware or a potentially unwanted program (PUP) that keeps a track of users' browsing activity. 
Let's dig a little deeper to fully understand the functionality and purpose of this malicious browser add-on.
What is RocketTab Ads?
RocketTab is advertised as a genuine program to deliver fast and better internet surfing experience. However, this RocketTab plugin falls into the malicious extension category that infects the default homepage and search engine of your web browser to display malicious ads.
Cybercriminals attack the major Internet browsers, including Google Chrome, Mozilla Firefox, and Safari, and install the Rocket Tab plugin without the knowledge of users using a deceptive marketing strategy called 'product bundling'.
The intrusive pop-up ads and advertisements shown by RocketTab are the results of a well-targeted open-source adware program and may have the following texts:
"Powered by RocketTab"
"Ads by RocketTab"
"Ads powered by RocketTab"
"Brought to you by RocketTab"
The sole intention of RocketTab publishers is to entice users into subscribing to such push notifications and promote the installation of other unwanted programs and advertisements to generate revenue via pay-per-click (PPC).
How Does RocketTab Extension Get Installed on Your PC?
The RocketTab plugin and most of the other malicious programs are often come bundled with other freeware that you download from the Internet. Once the program is installed, the browser plug-in starts displaying intrusive banners and commercial advertisements based on websites you visit the most.
Harmful Impacts of RocketTab Extension to Your PC
Frequent system crashes
Unstable behavior of default web browser
Slow page loading speeds
Poor or slow system performance
Internet connection suddenly stops working
Search results might show a lot of unwanted banner ads
Changed default browser settings
How to Remove RocketTab Extension from Your PC
You can either use a reliable and trusted anti-malware software to automatically block viruses, adware, browser hijackers, and other malware on your computer or you can identify and remove malicious programs manually using the Windows Control Panel.
The manual removal process is quite tedious and requires technical know-know, but if you still want to give it a try, here are the step-by-step instructions.
Go to Start Menu > Control Panel > Uninstall a program
Scroll down and find the program you want to remove, select it, and click the Uninstall button.
At last, reboot your laptop or desktop PC.