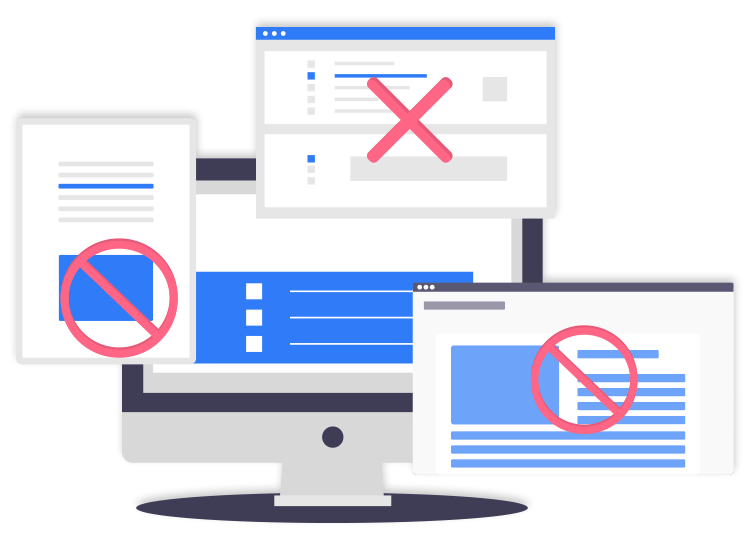 Many of us might have come across the term adware before but may not be clear with what it exactly is: how it impacts our systems, how it acts as a threat to cybersecurity, and most importantly how to remove adware from our computers?
Adware is a type of program that hides on your device and serves advertisements on your computer screen in a targeted manner.
Some of these programs may also track your online behavior to target you with specific ads. These programs can function across various platforms and affect several users.
How does Adware impact you?
Advertisement supported software or adware generates revenue for the developer by automatically displaying online ads on the UI (user interface) of a software. It can also display ads on the screen during the installation of a software program.
The dangerous ads can range from being either useless virus warnings, or some fake ways of getting rich overnight, etc. The intent of these ads is to lure users and instigate them to click upon it.
These programs either disguise themselves as legitimate programs or else can remain associated with some other programs. hey will be installed on your system in an uninformed manner when you are installing a certain program, such as a freeware.
Another prevalent example of exposure to adware laden sites: When you visit torrent sites to download movies, the moment you click anywhere on the site, several ads pop open automatically on various tabs or route you to the Play Store to install an app.
Another common way of getting exposed to adware is when someone visits a website and if the website is infected by some adware, then it may deliver a drive-by download taking advantage of the web browser's vulnerability.
How can you protect yourself and how can you remove Adware?
Here's a list of pointers on how to remove adware and, if possible avoid it altogether.
Install a total antivirus solution to provide complete security from all forms of cyber-attacks, adware, malware, etc.
Frequently update the OS, browser, and all other apps to patch security gaps.
Use an adblocker.
Avoid visiting torrent sites.
Avoid downloading dangerous freeware, illegal files, etc.
Avoid opening apps from unknown sources.
Avoid downloading anything from unsolicited emails.
Try to avoid installing new software and even when you do, ensure that you have gone through the terms and conditions appropriately.
Hopefully, you can stay safe and secure from adware with the above-suggested methods. Always keep yourself updated on the latest cyber exploitation techniques and implement the recommended methods of keeping your system and data safe from cyber-threats.