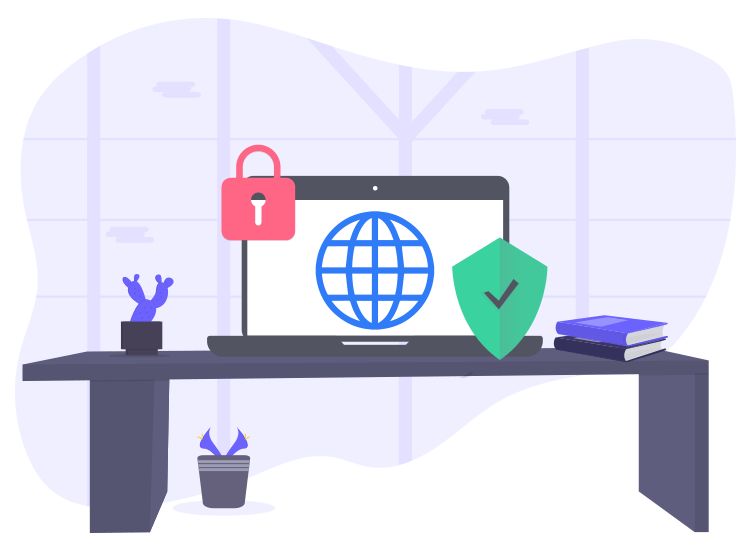 The term "spyware" is defined by a kind of malicious program that's meant for spying on the target system. We'll have a closer look at what is spyware and how can we remove it.
Typically, spyware infiltrates a system to steal the Internet usage data combined with users' confidential information such as credit card and bank account information. Identity theft is another result of a spyware attack.
Other than this, it also tracks the login information, passwords, and a lot of other relevant information. Sometimes, spyware can alter the device settings, too. In short, it collects this information and sends it to the advertisers, data firms, hackers, etc.
This is a significant form of cyberthreat that causes a lot of data theft and accounts for financial losses annually. These are the main types:
How a spyware infects a target system?
All types of systems are susceptible to this kind of attacks including Mac, Windows, iOS, and Android devices.
User negligence often leads to spyware and other malware attacks. These typically involve downloading software from unknown sources, clicking on attachments and web links from unsolicited mails, accepting prompts without understanding it, and most importantly downloading pirated copies of movies, music, games , and TV shows.
It is obvious that you have to become a responsible and cautious user first in order to avoid infection. If your system crashes suddenly, or becomes slow unexpectedly, or you seem to be unreasonably running low on the hard drive space, then it might be having spyware inside your system.
Removal and prevention tips:
Avoid opening mails from unknown senders. There is a high probability that it's a phishing email sitting in your inbox carrying an infected attachment or weblink.
Do not download files and software from unknown sources and sites.
Absolutely avoid clicking on pop-up ads.
Don't download pirated copies of movies.
Use a good and powerful antivirus program.
Periodically and proactively update the app passwords.
The above measures only pertain to how a spyware program can be stopped from gaining entry into your device but if it has already infiltrated your system or device then, the only possible way to get rid of it with the help of an antivirus program.
You can run a system scan to detect the spyware program which could then be removed and nullified with the antivirus tool. You need to have an antivirus solution with an anti-spyware feature or you can also install a dedicated anti-spyware remover tool.