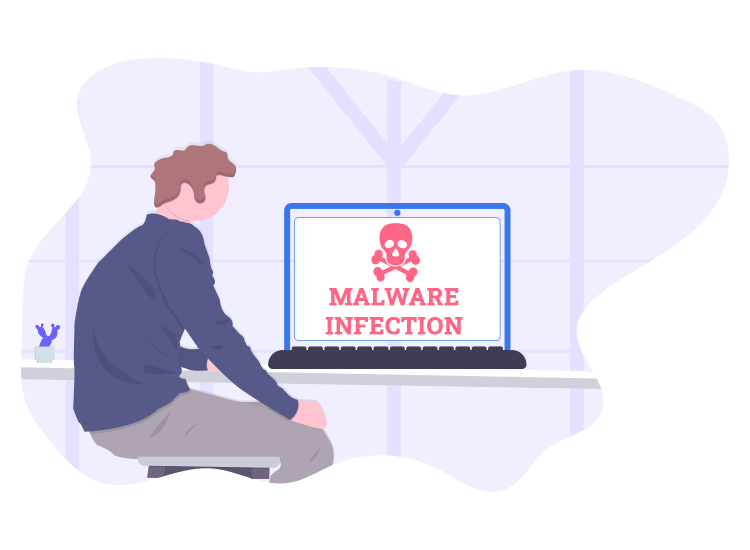 Malware, a collective term for all potentially harmful software or programs, today covertly monitors users' online behavior without their knowledge or permission.
Due to a significant rise in cybercrimes all across the world, cyber security has become an increasingly integral aspect in the field of technology nowadays. Cybercriminals and malicious parties are continuously developing various stealthy and dangerous infections to gain access to the targeted systems, gather sensitive information about a person or organization, and later send such information to malicious, third-party advertisers and data firms.
With countless ways and means out there to invade security vulnerable systems, how do you know if your laptop or desktop PC is already infected with a malware or virus infection? Considering this, we've below discussed the most common warning signs of infections that will help you identify whether your computer's security has been compromised or not.
Warning Signs of Malware & Virus Infected Computer
Blue Screen of Death (BSOD) & Frequent System Crashes
If your programs or apps are crashing constantly or a notorious blue screen or stop error is appearing out of nowhere, then there is a strong possibility that your computer is infected with a malware infection.
2. Unwanted Popup Ads and Annoying Notifications 
The windows jumping on your device's screen redirecting you to pornographic websites or displaying free coupon offers and warning alerts for software updates are some of the typical signs of an infected computer.
3. Default Search Engine Keeps Changing
If your default search engine and the homepage keep changing to other third-party, malicious toolbars without your authorization, then it is a clear indication that your computer is infected with a browser hijacker.  
4. Security Program (Antivirus) is Disabled 
A wide array of next-gen malware infections are designed to put antivirus protection out of the action first. Doing this, allows such harmful programs to stay concealed and carry out their activities on the sly. 
5. The Computer is Running Slower Than Usual
A sudden decrease in computer performance and speed of the operating system is another sign that your computer might be infected by malware or virus.
These are some of the common and prominent signs that might reflect the presence of malware on your computer system. To protect yourself from being a victim of such threats or virus attacks, it is important to ensure that your system is protected by a powerful and updated antivirus and anti-malware software at all times.