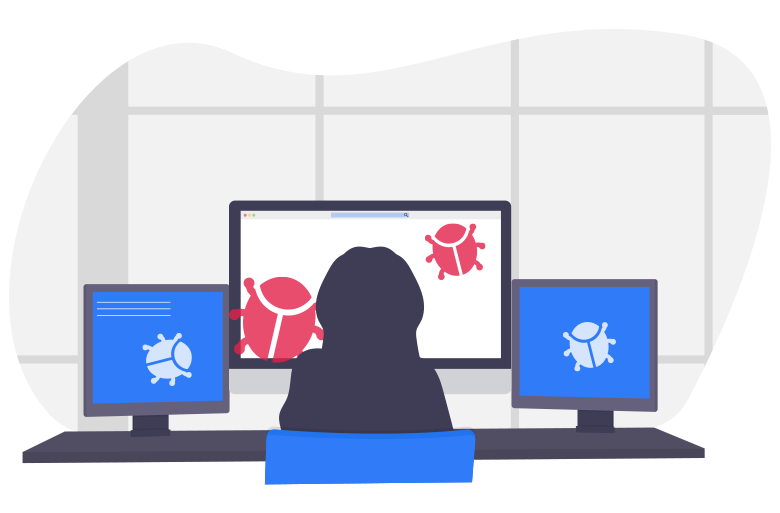 Malware, or also known as malicious software, is any piece of software or file designed by cyber-criminals with the sole intention to cause harm to a computer or server network without the user's knowledge. Here are a few tips on what is malware and how to stay protected.
Malware today keeps a track of your everyday online activity. It sees the sites you open, and the passwords and usernames you enter to log into a portal, including online shopping and banking websites.
Various types of malware infections exist, including computer viruses, Trojan horses, worms, adware, rootkits, ransomware, spyware, scareware, and other malicious rogue programs.
In today's digital era, malware is used by both governments and cybercriminals to gain access to security vulnerable systems and steal personal, financial, or corporate data.
How Malware Can Get Inside Your System?

The black hat hackers who are trying to steal your personal and confidential information are not going to give up any time soon, and they will continue to find ways to get through even the toughest security measures to fulfill their illicit purposes.
Therefore you need to be extremely cautious about visiting suspicious websites and avoid downloading anything you do not trust, no matter how luring they are. Now, take a look at some of the popular distribution techniques that attackers often choose to inject malicious content in the targeted computer:
Spam emails and attachments;
Tempting advertisements, fake coupons, pop-ups etc.;
Freeware and shareware;
Pirated torrents and P2P file sharing;
Session hijacking;
Portable storage devices like a USB flash drive or through external disk or hard drive;
Other sources include malicious websites, rogue programs, download portals, etc.
How Can We Be Protected From Malware?
With a variety of ways out there to gain access and exploit vulnerable PCs, it is now more than ever, important to protect yourself from cybercrime, or otherwise you will end up being a victim of identity theft, just like everyone else.
So, the best way to prevent a malware infection on your PC is to install an advanced and updated anti-malware tool. It will straight away put an end to all active malware infections and also help you keep your online identity safe from prying eyes.
Apart from that, it is important to always keep your Windows updated and follow all the necessary web practices to keep your system safe and secure at all times. Just be more vigilant and cautious about doing things such as downloading un-trusted software, opening junk email attachments from unknown senders, clicking on pop-up ads, etc.